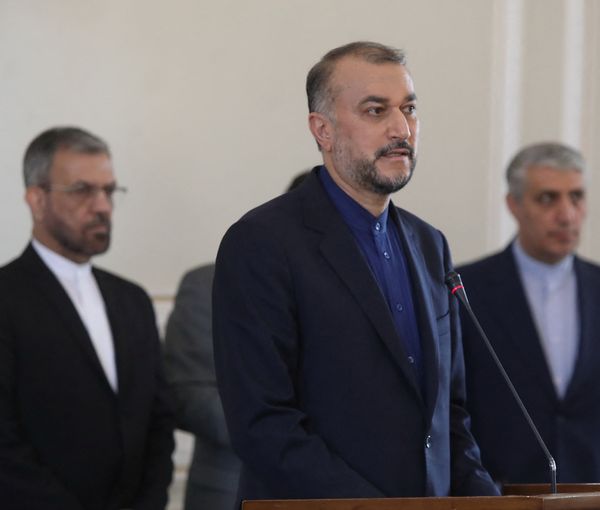 Iranian FM Welcomes Designation Of Ambassadors With Saudi Arabia
Tehran's foreign minister has welcomed the warming relations between Iran and Saudi Arabia following their unexpected deal in March to resume relations.
Foreign minister Hossein Amir-Abdollahian expressed satisfaction over the introduction of ambassadors in a phone call on Friday reported by Iranian local media.
The joint agreement between predominantly Shia Iran and Sunni Saudi Arabia brokered by Beijing sent shock waves through the region when it was revealed earlier this year after long-standing rivalry between the two states.
"The Islamic Republic has taken the necessary measures for the official opening of its embassy in Saudi Arabia," said Amir-Abdollahian.
Iran's foreign minister added that "the plans to visit the respective capitals by the foreign ministers is a sign of determination of the parties to cooperate and renew relations."
Iranian media reported that the Saudi Foreign Minister bin Farhan expressed satisfaction over the developments in line with the Beijing agreement.
In the agreement to restore relations between Tehran and Riyadh, which was inked in March with the mediation of China in Beijing after eight years of tensions between the two archrivals, it was stated that the embassies and consulates will be reopened within two months.
Upon the visit of Iran's Minister of Economy to Saudi Arabia, Riyadh on Friday introduced its new ambassador to Tehran.
Iran's Economy Minister Ehsan Khandouzi led an economic delegation to Jeddah on Thursday to hold bilateral meetings with Saudi officials and talks with the Islamic Development Bank during his stay.
He met with his Saudi counterpart, Mohammed Al-Jadaan on the sidelines of the meeting of the Islamic Development Bank.