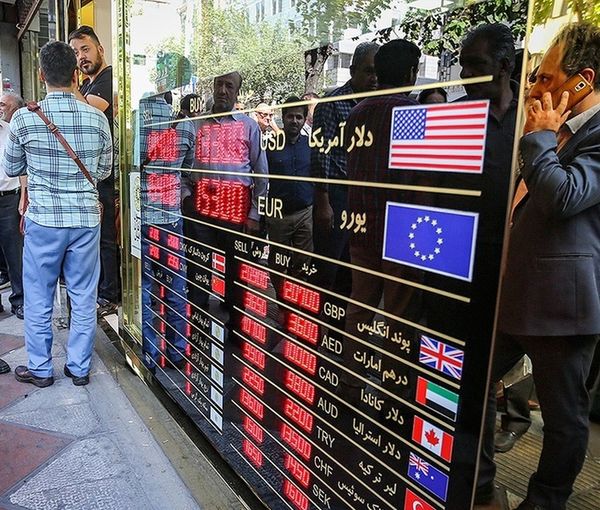 Media, Politicians In Iran See Government As Only Culprit In Economic Crisis
Criticism of President Ebrahim Raisi and his government in Iran reached a new level during the weekend as the US dollar exceeded 600,000 rials at one point on Sunday.
Even before reaching that unprecedented level, the media in Tehran and social media users showed disillusionment, despair and anger about the rising rates and attributed it to the government's inefficiency.
Reformist daily Shargh in its Sunday edition that was prepared the previous day when the rate was just over 575,000 rials per dollar, also criticized the government's supporters such as hardline Kayhan newspaper for keeping silent, although it used to lash out at the Rouhani administration less than two years ago when the rial was much stronger.
Shargh quoted reformist cleric Mohammad Taqi Fazel Maybodi's comment on social media about the President's father-in-law Ahmad Alamolhoda who has attributed the currency's fall to "foreigners' conspiracy," and told him "what would have you said if such an unprecedented rise [for the dollar] occurred under former President Rouhani?"
The government and its supporters blame everyone for the hike except their own policies, wrote Shargh. The daily also quoted conservative commentator Mohammad Mohajeri as having said that Raisi had better go to former officials such as foreign minister Zarif, IT Minister Jahromi, oil minister Zanganeh and Central Bank governor Hemmati and begged them to return to their offices to put an end to the chaotic situation in their areas of expertise.
While rumors in Tehran indicate that Raisi is about to make some changes in his cabinet and replace individuals such Vice President Mohammad Mokhber, the latter told the parliament on Saturday, "You cannot find officials better than us!" Statements like that certainly dash hopes for an improvement in the situation.
Vice President Mohammad Mokhber
Iranian journalist Mohammad Aghazadeh wrote in a tweet on Saturday, "The unprecedented rise in the rate of exchange for the US dollar cannot have only economic reasons. There is a major development behind it. The current situation cannot and will not continue. This development may be engineered. Otherwise, either a spontaneous uprising by the masses or a war might determine the course of [upcoming] events."
Meanwhile, according to Rouydad24 news website, former lawmaker Mansoor Haqiqatpour has said that "radicals who have infiltrated the government do not allow real experts to tackle the problems. He added that the obstruction by radicals comes while the government is less capable than what the Iranian nation deserves.
Stressing that the Raisi administration is inefficient, the politician said, "Officials should solve the problems if they can. And if they cannot, they should say that honestly and allow others who have expertise to come forward and handle the job." He added: "This government started its work with the rate of exchange of 230,000 rials per dollar and a year and a half later, the dollar is way over 560,000 rials. This is a clear indication of the government's inefficiency."
According to Iranian academic Gholamreza Zarifian, respecting the people's trust is clearly not part of the government's priorities, and this comes while the public cannot tolerate any further crises.
Presumably referring to a recent statement by Iran's ruler Ali Khamenei, Zarifian said: "Decision makers insist that what is going on in Iran is an example of democracy, but critics are aware that the current reality is extremely far away from any likeness of democracy and a large part of Iranians are unhappy about the status quo. The people who cannot make ends meet blame government officials' naivety and inefficiency for the economic bottlenecks in their lives."