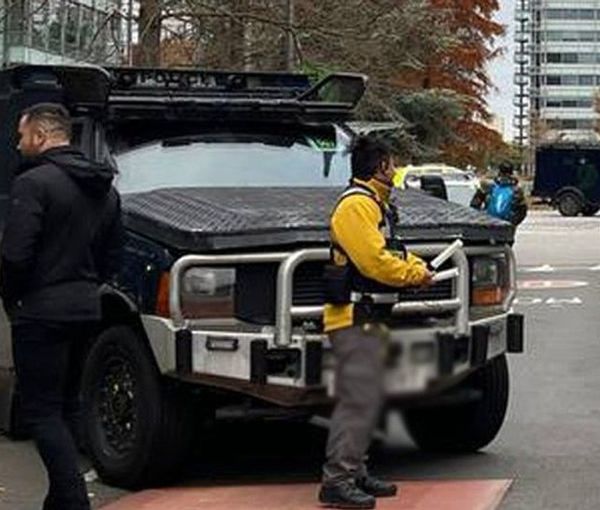 London Police Detains Man Near Iran International Offices
London's Metropolitan Police detained a man Monday under the Terrorism Act, close to Iran International's offices, after he was observed acting suspiciously.
Details of the incident are not available yet, including if the suspect was linked to any security risk related to Iran International.
In mid-November, Iran International was informed that elements connected to Iran's intelligence services posed a threat to two of its journalists. A few days later, the police positioned armored vehicles outside the headquarters of the television network in London and other security measures were put in place.
Islamic Republic officials have used threatening language speaking about Iran International, which has been reporting around the clock on the popular protests in Iran since mid-September.
Tehran has accused "enemies" of fomenting the unrest, which began when Mahsa Amini, a 22-year-old woman was killed in police custody. She was arrested for her 'improper hijab.'
The term 'enemies' in the official Iranian jargon usually means the United States, United Kingdom, Israel and Saudi Arabia.
The Islamic Republic has been persecuting journalists for decades, but began a harassment campaign against foreign-based Iranian journalists more than a decade ago, by direct and indirect threats, including against family members still residing in Iran.