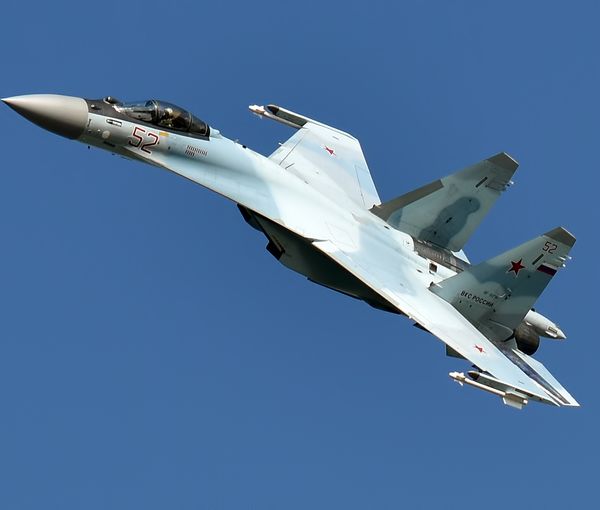 Moscow To Supply Tehran With Sukhoi Su-35 Fighter Jets: Report
Russia is reportedly preparing to provide the Islamic Republic with Sukhoi Su-35 fighter jets in the near future, Israeli media have reported.
Israel's Channel 12 quoted some Western intelligence officials on Saturday that as many as 24 jets that were originally intended for Egypt, but thwarted by the US, could be delivered to Tehran.
The Times of Israel says the report also indicated that Iranian pilots have already been trained to use the jets.
Washington has been recently warning that Tehran and Moscow have extensively developed their military relations, as Iran has supplied kamikaze drones that Russia has used against Ukraine.
Both countries are hit by harsh sanctions — the Islamic Republic over its nuclear program and Russia for its war on Ukraine.
A top Ukrainian official called Saturday for the "liquidation" of Iranian factories making drones and missiles, as well as the arrest of their suppliers.
Writing on Twitter on Saturday, Ukrainian presidential aide Mykhailo Podolyak said Iran "blatantly humiliates the institution of international sanctions", before calling for the destruction of Iranian weapon factories in response.
Kyiv has accused Tehran of supplying 1,700 Shahed-136 loitering drones to Moscow. Iran has acknowledged drone deliveries but insists this was not for war in Ukraine.
Western governments have also voiced concern over possible Iranian plans to supply missiles and more weapons to Russia, as the United States and its allies have been sending weapons to Ukraine to turn the tide of the war and not allow Russia to capture more Ukrainian territory.