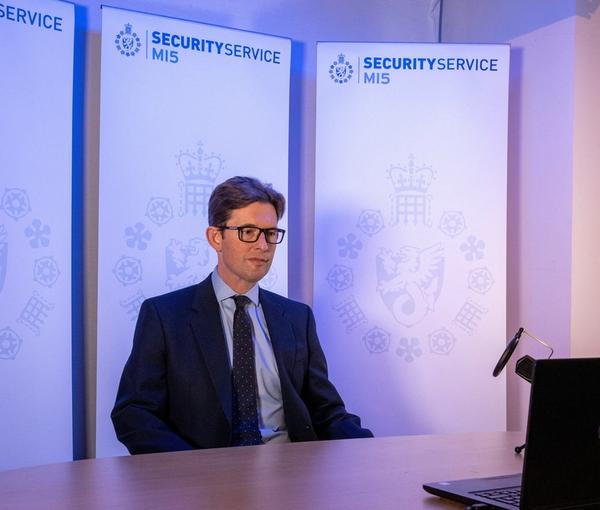 MI5 Names Iran As Major Security Threat For UK
Britain's MI5 has said Iran poses a major security threat for the United Kingdom as it uses "coercion, intimidation, and violence to pursue its interests.
MI5 Director General, Ken McCallum said Wednesday that except Russia and China, the Islamic Republic is a "mounting concern."
During his annual threat update in Thames House, London, he underlined that Iran is a state actor which most frequently crosses into terrorism.
"Iran projects threat to the UK directly, through its aggressive intelligence services. At its sharpest this includes ambitions to kidnap or even kill British or UK-based individuals perceived as enemies of the regime," added McCallum.
He went on to say that UK authorities have discovered at least 10 "potential threats" since January to "kidnap or even kill British or UK-based individuals perceived as enemies of the regime."
Some UK politicians have demanded a tougher stance toward the clerical government in Tehran.
Elsewhere in his remarks, McCallum noted that "We work at pace with domestic and international partners to disrupt this completely unacceptable activity. The Foreign Secretary made clear to the Iranian regime just last week that the UK will not tolerate intimidation or threats to life towards journalists, or any individual, living in the UK."
The UK summoned Iran's ambassador last week as the regime is accused of threatening journalists working in Britain. The UK-based Iran International TV network said last week that two of its journalists had recently been notified of the threats.
In a statement Volant Media, the parent company of Iran International, said "The Metropolitan Police have now formally notified both journalists that these threats represent an imminent, credible and significant risk to their lives and those of their families. Other members of our staff have also been informed directly by the Metropolitan Police of separate threats."
Speaking about the recent protests in Iran, UK's top domestic security chief stated the regime is resorting to violence to silence critics who are asking fundamental questions of the totalitarian regime. However, he raised hope that this could "signal profound change, but the trajectory is uncertain."
The current protests in Iran, which started in mid-September after Mahsa Amini, a young woman was killed in the custody of 'morality police', have lasted nearly two months, the longest and most serious challenge to the Islamic Republic, which has one of the largest trained and well-equipped suppression machines in the world.
So far, security forces have killed more than 340 protesters, according to human rights monitors and arrested an estimated 14,000 people. Just during protests on Wednesday around 10 protesters and bystanders were killed.
During his Wednesday comments, McCallum also blamed Iran as a regime that with its proxies, remains a profoundly destabilizing actor in its region and beyond, adding that the Islamic Republic provides support to Russia, including by supplying the drones inflicting misery in Ukraine.