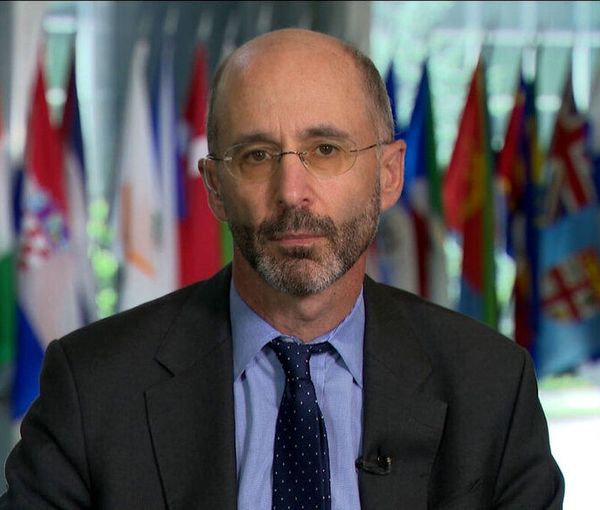 US Envoy Slams Iran For Firing At Peaceful Protests
US Special Envoy for Iran Robert Malley has expressed concern about the use of live ammunition by the Islamic Republic's security forces against the protesters across the country.
In a tweet on Saturday, Malley said, "Sadly, but unsurprisingly, Iran's government continues to fire on peaceful protestors rather than listening to them."
Referring to a meeting civil society activists on women's rights in Iran on Friday, he said that "We had a valuable conversation with human rights activists on the situation in Iran and steps the US can take to support its people's fundamental rights."
US President Joe Biden and his top officials in a flurry of meetings and statements on Friday pledged support to Iranians protesting for their basic rights as the protests are entering the second month since they started following the death in custody of 22-year-old Mahsa Amini.
Joe Biden, visiting a college in Irvine, California said he is "stunned" by the popular protests and that the US stands with Iran's "brave women".
Vice President Kamala Harris, US National Security Adviser Jake Sullivan and Secretary of State Antony Blinken in Washington DC also met separately with Iranian civil society activists based abroad, earlier in the day.
Three Iranian women led by Nazanin Boniadi, an Iranian-born British actress and activist, met with Blinken and other State Department officials to discuss how the United States can support Iranians who have been protesting for more than four weeks.