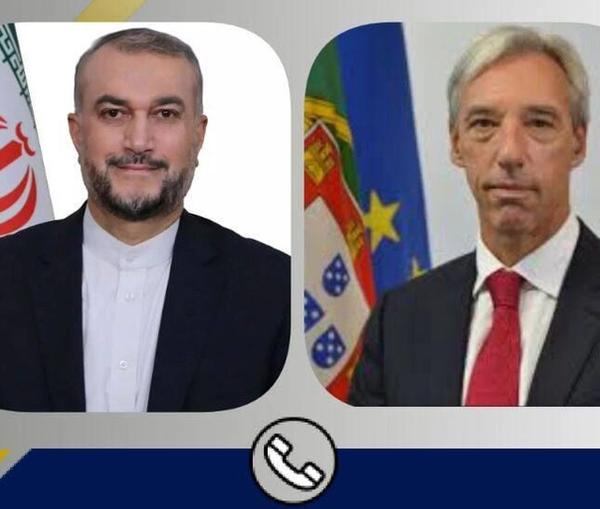 Iran Threatens To Retaliate Against Any Additional EU Sanctions
Iran's Foreign Minister Hossein Amir-Abdollahian has threatened to retaliate if the European Union imposes further sanctions on the country because of crackdown on protests. 
In a phone call with Portuguese Minister of Foreign Affairs João Gomes Cravinho, Amir-Abdollahian criticized the "interventionist" statements and measures by other countries, saying that they provoke people and instigate unrest in Iran. 
He claimed that some countries consider "riots and terrorist activities" as a form of protest, denouncing the move by European countries that put the issue of additional resolutions or sanctions on the agenda of the upcoming meeting of the Council of Ministers of the European Union.
Despite numerous reports by the Ukrainian military about the use of the Iranian drones by the Russian forces, Amir-Abdollahian repeated claims that "The Islamic Republic of Iran has not and will not provide any weapon to be used in the Ukraine war."
According to unconfirmed reports, the EU is set to sanction four entities and 11 high-ranking Iranian military and security officials for their roles in the repression of the uprising, ignited by the death in custody of 22-year-old Mahsa Amini.
During a phone conversation with Amir-Abdollahian on Friday, EU Foreign Policy Chief Josep Borrell urged the Islamic Republic to stop the repression of protesters and to release those detained since the uprising began in mid-September.
A senior EU official said Friday that the EU foreign ministers will meet in Luxembourg on Monday also to discuss the transfer of Iranian drones to Russia, noting that the ministers will not take any decisions on additional Iran sanctions but could reach a political agreement on future sanctions linked to a transfer of drones.
Despite reports that Tehran is sending out letters to EU diplomats, claiming that "bilateral relations may not survive" as the EU moves to penalize Iran for killing protesters, the uprising is garnering more and more support among Western government officials and politicians.