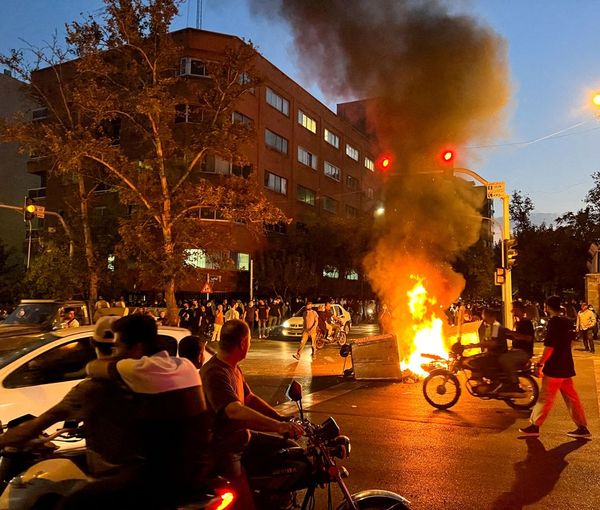 Grassroot Groups Forming In Iranian Cities As Protests Continue
Grassroot groups have been created in Iranian cities to organize antigovernment protests that have become regular phenomena in the country, one such popular groups said Saturday. 
The Youth of Tehran Neighborhoods is an anonymous group that helped organize rallies in the capital in the past 20 days, and also called for nationwide protests.
The group has so far published eight statements and calls for protests that have led to huge demonstrations in Tehran, such as the rallies on Saturday, October 8, which breathed new life into the movement. 
It said in its latest statement that similar groups have been created in several cities across Iran to organize the protests, which have been held regularly following the death of Mahsa Amini, the 22-year-old woman whose death in hijab police custody ignited the uprising. 
The group warned "the mercenaries of the dictator to stop violence and bloodshed before our patience runs out."
Antigovernment protests in Iran often had no known leaders in the past five years, with all independent groups and political parties banned and disbanded long ago.
The demonstrations in Tehran and several other cities on Saturday were noisy and large, in parallel with protests in many universities.
Several trailers used as police station have been removed from the streets of Tehran Sunday morning after protesters torched a trailer in downtown Tehran during Saturday protests.