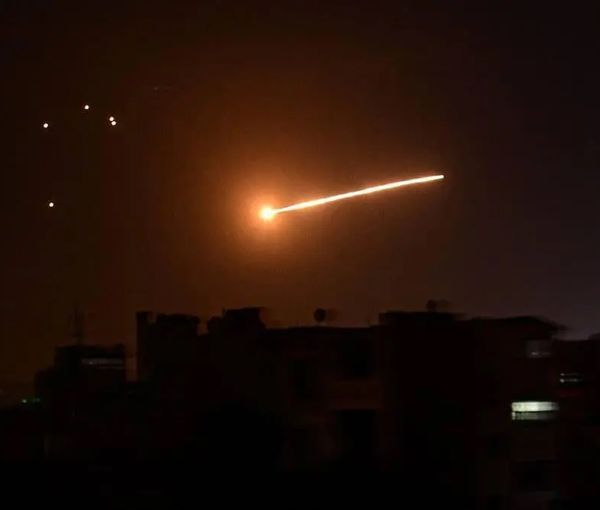 Israel Attacks Suspected Iranian Targets Near Damascus
Israel launched missiles from the Golan Heights targeting the vicinity of Syria's capital Damascus, on suspected Iranian military targets.
The Syrian Observatory for Human Rights, a British-based war monitor, said it was the fifth Israeli strike on Syria this month. Israeli rarely comments on such attacks.
Israel has for several years been mounting attacks on what it has described as Iran-linked targets in Syria.
On March 22, an Israeli strike near the northern Aleppo airport put it briefly out of service. Regional intelligence sources said the attack hit an Iranian arms depot.
Iran-backed groups then fired rockets at a base hosting US forces in the northeast, killing one American contractor and wounding another, as well as several troops. The US responded with air strikes on installations in eastern Syria that it said were affiliated with Iran's Revolutionary Guard.
Tehran-backed forces, including Lebanon's Hezbollah, have established an entrenched presence around the Syrian capital as well as in the country's north, east and south as they helped President Bashar al-Assad fight back insurgents.
On Feb. 19, an Israeli strike hit a building in the central Damascus neighborhood of Kafr Sousa, killing five.
Sources told Reuters that it hit an installation where Iranian officials were meeting to advance programs to develop drone or missile capabilities of Tehran's armed proxies in Syria.
Residents of Damascus wrote on social media early on Thursday that a series of loud booms could be heard over some districts.
"I was going to die of fright," said Lana, a Syrian woman who was spending the night with her infant son in a hospital in the Damascus district of Mazzeh.
"The sound made me feel like the whole hospital was going to collapse on us," she told Reuters.
Reporting by Reuters