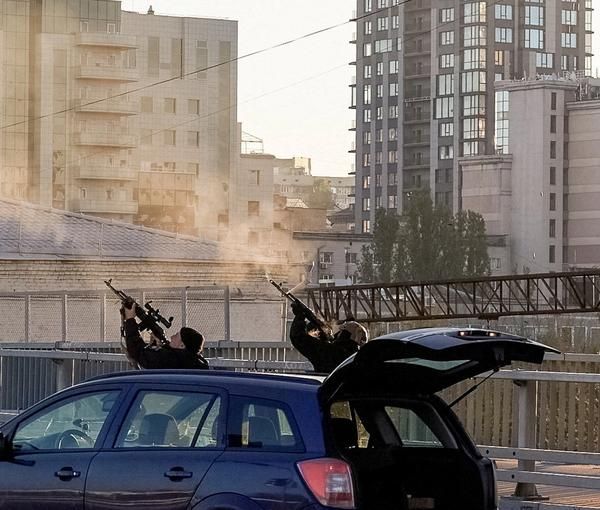 Ukraine Says A Dozen More Iranian Drones Downed In Kyiv
Ukrainian military officials say 12 more Iranian-made drones were shot down in the latest Russian attack on the capital city, Kyiv.
Serhiy Popko, head of the Kyiv city military administration said on Monday that the debris from a drone fell on a residential building in an area west of the capital. It caused major damage and a fire that was put out quickly, but no casualties were reported.
The Ukrainian Air Force announced Tuesday morning that Moscow had launched a total of 15 Iranian-made Shahed drones on Ukraine late Monday, with the air defense shooting down 14of them.
Last fall, Russia began using drones in its attacks against Ukraine's infrastructure, temporarily depriving millions of Ukrainians of heating, water and electricity during the winter.
The Ukrainian military reports that the probability of further missile and air strikes across the country remains high.
Ukraine says its air force has shot down more than 500 Iranian drones so far; an issue that Western countries have also confirmed.
Several countries such as the US and European Union have sanctioned Iran for its provision of drones in Russia's war on Ukraine.
Iran has denied sending drones to Russia for months, but with increasing evidence, Foreign Minister Hossein Amir Abdollahian finally admitted the issue in November last year. However, he claimed that the deployment of drones was "limited and before the war in Ukraine".