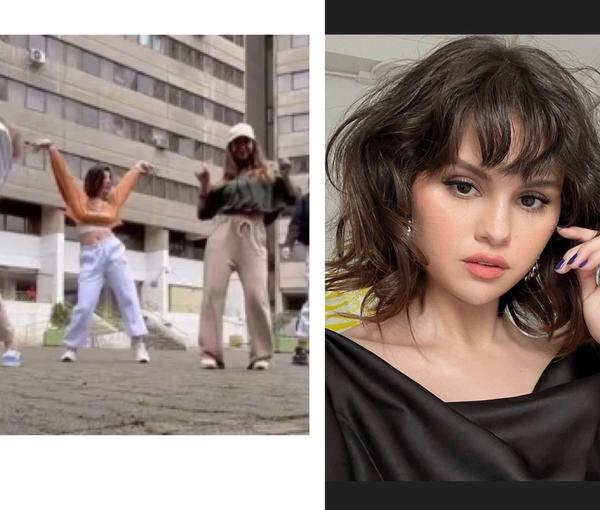 Singer Selena Gomez Expresses Support For Iranian Dancing Girls
Famous American actress and singer Selena Gomez has expressed support for five Iranian girls who danced to her song in Tehran but later were detained and forced to apologize.
The teenage girls filmed themselves on March 8 while they were dancing to "Calm Down" by Selena Gomez and Nigerian singer Rema outside an apartment building in Tehran's Ekbatan neighborhood.
The teenage girls recorded themselves without hijab and posted it on TikTok, but Iranian security forces detained them for 48 hours. Their act was clearly meant to defy the government that forbids dancing and singing by women, specially without hijab.
The girls were then forced to record another video repenting of their actions while their heads were covered with headscarves.
Selena Gomez with 400 million followers on Instagram published a picture of these five young girls on Friday saying "[love] to these young women and all the women of Iran who continue to be courageous demanding fundamental change. Please know your strength is inspiring."
Earlier, Nigerian singer Rema, who remixed "Calm Down" song by Gomez also reacted to the detention of the girls.
The 21-year-old Afropop star said he was inspired by the young girls and other Iranian women who strive for a better world.
"To all the beautiful women who are fighting for a better world, I'm inspired by you, I sing for you, and I dream with you," Rema wrote in a tweet.
The immediate action of the Islamic Republic to arrest the "girls of Ekbatan" angered many Iranians, prompting them to record similar videos while dancing to the song to support the teenage girls.