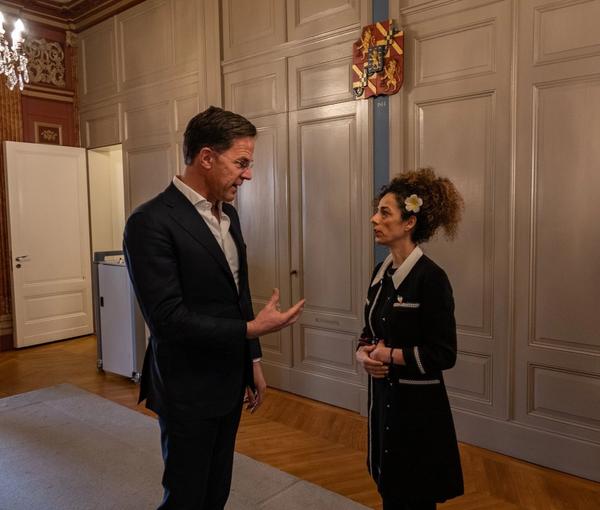 Iranian Activist Alinejad Calls On Dutch PM To List IRGC As Terrorist Group
Well-known Iranian-American civil activist Masih Alinejad has urged the Dutch prime minister to designate the Islamic Revolutionary Guard Corps (IRGC) as a terrorist organization.
Alinejad said in a tweet on Thursday that she urged Mark Rutte during their meeting to isolate the Islamic Republic and instead of meeting with regime officials, meet with the coalition of opposition forces.
"We the people of Iran deserve to have a secular democracy like the one you have in Netherlands. Our demand is simple: democratic countries should support pro-democracy movements instead of trading with our killers," added Alinejad.
She went on to say that she informed Prime Minister Rutte of the torture and rape of minors in the prisons of Islamic Republic.
In another tweet she stated, "I hope all democratic leaders support the pro-democracy movements. A secular democratic Iran will make the world a much safer place. We have to stop the Islamic republic from raping, torturing and killing teenagers for demanding Freedom."
In response, the Dutch prime minister told Alinejad that many countries in the EU are in favor of sanctioning IRGC and that he is working on the matter.
Despite the adoption of a resolution in the European Parliament to designate the IRGC as a terrorist group. The Revolutionary Guard, which is a military and intelligence force, playing the main role in suppressing Iranians, is not still recognized by the European Union as a terrorist group. The United States designated the group as a Foreign Terrorist Organization in 2019.