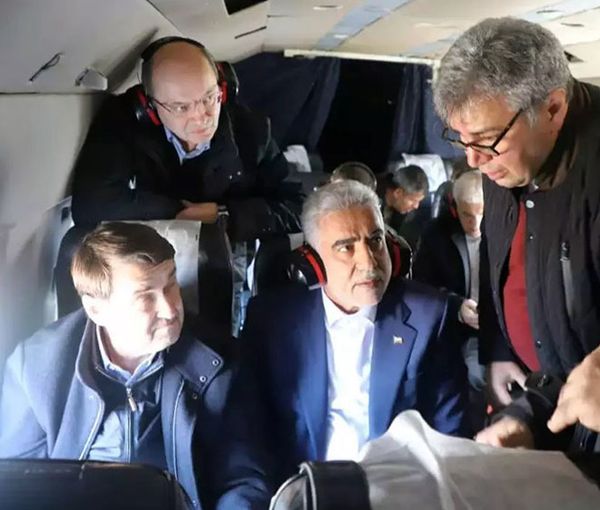 Copter Carrying Putin's Aide Lands On Football Field In Iran
A helicopter carrying the Russian president's aide landed on a football field in the northern city of Astara in Iran just before a game was scheduled to start.
Mehr news agency claimed Wednesday that this was due to "security issues" which caused a 40-minute delay in the match that was supposed to be held in the stadium.
The report adds that Igor Levitin along with the governor of Iran's Gilan province, the deputy minister of roads and Astara's MP were onboard the chopper headed to Astara to launch a railway project between Iran and Russia, but their copter suddenly landed in the stadium.
Iranian media have reported that half an hour before the start of the match, helicopters landed without any prior notice.
The claim of the presence of Putin's aide to launch the railway comes as the construction of this project has been delayed for over two decades and has not even kicked off yet.
The railway is supposed to connect Rasht in northern Iran to Astara and from there to the railway of the Azerbaijan Republic which is already connected to Russia. Iranian officials have recently announced they have begun negotiations with Moscow to develop the project.
IRNA news agency reported Wednesday that the most important achievement of Levitin's trip to Iran so far has been the confirmation of Russia's participation in the rail project.
Russia has not yet officially announced whether it will participate in this one-billion-dollar project.