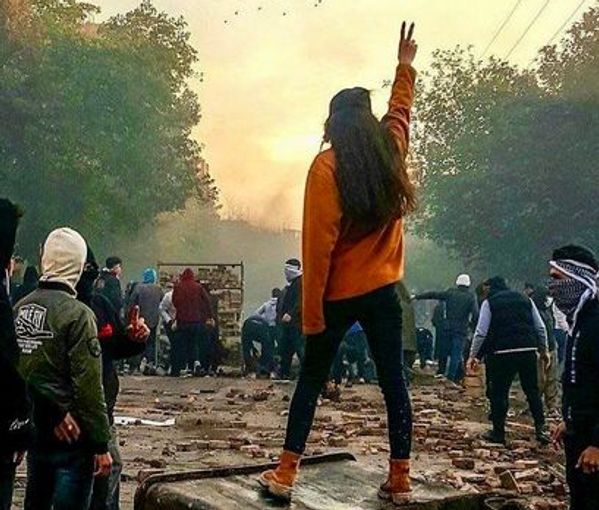 Iran Can Regain Lost Leverage Only By Giving Power To People, Says Pundit
An expert in Tehran says Iran's foreign policy crisis, with its regional and international isolation, has its roots in the impasse in domestic domestic politics.
Academic Mehdi Zakerian told Ropydad24 website January 17, that the Iranian government's only solution for its foreign policy crisis is to garner the nation's support and trust. However, he noted that the country's rulers can always choose between the people and their unilateral decision making.
Zakerian explained that in modern politics, the country's national interests are the same as the nation's demands. He said government employees, workers, those who run a business, teachers, nurses and the like are finding it difficult to make ends meet, but President Ebrahim Raisi speaks on the state television in a way as if all the problems have been solved and the country's long-standing recession has ended.
In the area of foreign policy, Iran needs balanced relations with all other countries. Foreign relations are based on meeting both sides' needs. But when one country has more needs, other countries can take advantage of it. As an example, he said, "Russia is using Iran as a tool to get itself out of the quagmire."
Zakerian added that Russia wishes to prolong Iran's nuclear dispute with the West so that it can extract more concessions from Iran. It can also dictate its own policy about oil and gas trade on Tehran by promising to rescue "Iran from its international isolation." He said, "Russia is using Iran as its bridge to victory, although there is no prospect for Putin's victory in Ukraine."
The pundit argued that some Iranian decision-makers may know about this situation, but Tehran's isolation leaves no other option for it than going toward Russia and China. "At the time being, Russia is entangled in a self-inflicted situation in Ukraine and China has boldly set aside Iran and embraced Arab states.
Zakerian pointed out that because of Tehran's violations of its commitment under the JCPOA and insistence on boosting uranium enrichment it can no longer call for an agreement with the United States even if some officials genuinely wish to reach a deal. Meanwhile, like many Iranian analysts, Zakerian also said that the ongoing protests in Iran and the government's violent crackdown on dissent has sharply reduced its power on the international scene.
As a result, he said, Europe, the United States and China are no longer interested in continuing talks over the revival of the 2015 nuclear deal.
Other reports in Iranian media had said earlier that even Iran's neighbors no longer take their relations with Tehran seriously. Iraqi officials have undermined Baghdad's friendship with Tehran by insisting on calling the Persian Gulf "the Arabian Gulf."
On the other hands China's President Xi Jinping challenged Iran's ownership of three Persian Gulf islands during a recent visit to Riyadh in December. In the most recent development, South Korea's President Yoon Suk Yeol characterized Iran as the United Arab Emirate's prime enemy during a recent visit to Abu Dhabi.
Iran's foreign minister Amir-Abdollahian was harshly criticized by some Iranian politicians and social media activists last week for promising to send free oil to Lebanon via the Hizballah group while people in Iran are hit by one of the hardest cold weathers in several years.
According to international relations expert Mehdi Zakerian, the only way out of this disgraceful situation for Tehran's leaders is to get the nation involved in decision making on key issues such as returning to the JCPOA, doing away with the morality police and resolving other domestic and international issues. However, to get people involved in decision making cannot be done overnight. It requires essential reforms, free and fair elections, transparency, accountability and controlling the heavy-handed security forces and judiciary that do not allow any voice other than that of pro-government hardliners to be heard.