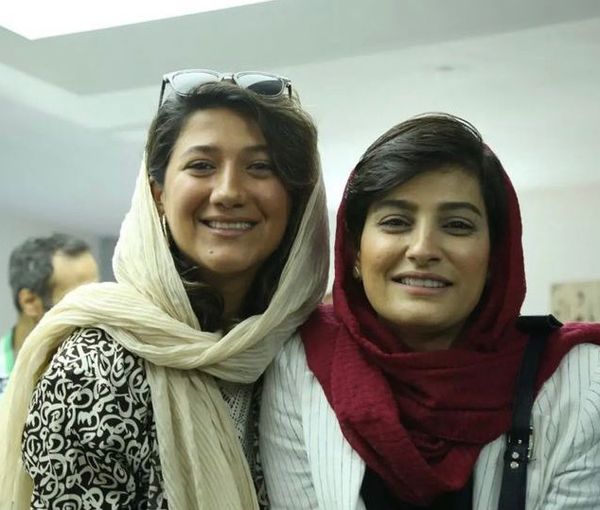 Tehran Journalists Defend Female Reporters From Official Defamation
Tehran Journalists Association has condemned accusations by two intelligence organs against two female reporters for their coverage of Mahsa Amini's death.
It said the statement released by the IRGC and Intelligence Ministry against two female journalists, who alerted the public about Amini's injury and death in police custody, had no message other than to end journalism in the Islamic Republic.
Mahsa Amini was arrested on September 13 by the notorious hijab police and immediately received fatal blows to her head and died three days later in the hospital. As the public became aware of the tragic event protests began in Iran's major cities that have continued for more than six weeks.
The statement by the journalists' group said that based on the intelligence bodies' declaration, "journalism should be declared a crime and banned, because the normal activity of two of our colleagues in performing their professional duties has been considered a crime."
On Friday Iran's IRGC Intelligence service and the Intelligence ministry issued a statement regarding the recent events in the country introducing Niloufar Hamedi and Elahe Mohammadi, two women journalists arrested days after protests began in September, as "foreign agents."
They alleged Niloufar Hamedi, who published the photo of the deceased Mahsa Amini on a hospital bed, was "among the people trained in special courses abroad."
The popular nationwide protests triggered by Amini's death have been the longest sustained movement against the Islamic Republic.
"Using the cover of a journalist, she was one of the first people who arrived at the hospital and provoked the relatives of the deceased and published targeted news," adds the statement.
The intelligence organizations offered no evidence about the two journalists having travelled abroad, received training, or having any ties with foreign organizations.
Tehran Journalists Association also lashed out at the intelligence ministry and IRGC Intelligence "accusing two of the most professional journalists of the country of being trained abroad is considered an insult to the intelligence of the audience and the journalists community."
The journalists' association also denounced the "security-minded approach" to the profession of journalism, stating that not only this approach is "illegal and against freedom", but it is also the main factor or at least one of the factors causing the [current] crisis in Iranian society."
In its 43-year history, the Islamic Republic has arrested hundreds of journalists, and many have been killed inside and outside prisons. The regime keeps tight control over all print media and has a monopoly over radio and television. It also tightly censors Internet content by blocking thousands of websites and major social media platforms.