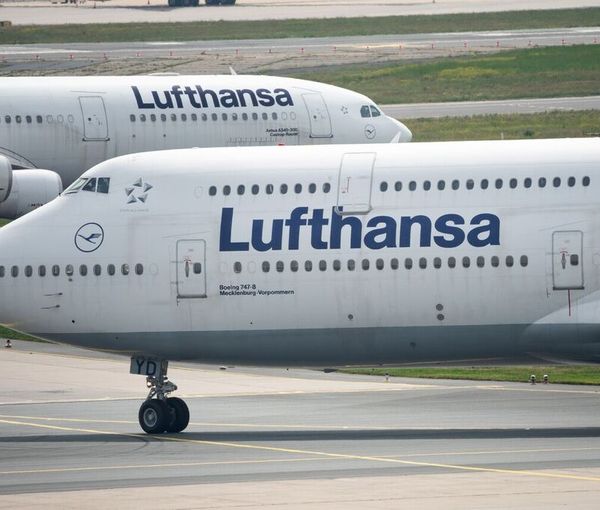 Lufthansa, Austrian Airlines Cancel Iran Flights After Body Found In Aircraft
German flag carrier airline Lufthansa and Austrian Airlines have cancelled flights to and from Iran until further notice after a dead body was found in a Lufthansa aircraft.
The body was discovered on Thursday in the undercarriage of the Airbus that arrived at Frankfurt airport from Tehran's Imam Khomeini International Airport after the passengers of flight LH 601 had left the aircraft and the A340 had been moved to a hangar for maintenance.
"In a routine check of a Lufthansa plane coming from Tehran after landing in Frankfurt, a dead body was found in the plane's landing gear bay," Lufthansa said in an email seen by Iran International, adding that Tehran flights will be suspended until circumstances of incident are clarified.
Director General of Imam Khomeini International Airport Saeed Chalandari said Lufthansa's representative informed them about the incident by phone, adding that the issue cannot be followed up without written documents. Iran's Foreign Ministry also announced that no documented evidence has been received from the German side yet.
The incident comes amid nationwide turmoil in Iran, ignited by the death of Mahsa Amini, a 22-year-old Kurdish Iranian woman who was detained by the Islamic Republic's so-called morality – or hijab -- police for "improper attire" and died in police custody.
German Foreign Minister Annalena Baerbock said earlier in the week that Berlin is mulling over more restrictions for entry of individuals affiliated with the Islamic Republic beyond an already announced EU sanctions package over Tehran's human rights violations, adding that visas will be issued to holders of service and diplomatic passports only where absolutely necessary.
Germany has a large Iranian population, tens of thousands of which took to the streets of Berlin on October 22 in solidarity with the ongoing antigovernment protests in Iran.