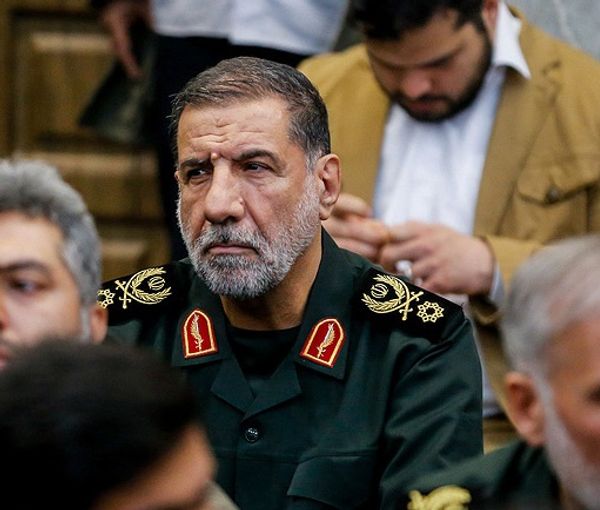 Iranian Hardliner Says Government Will Get Tough With Protesters
A hardliner member of Islamic Republic parliament has implicitly threatened that the government will respond differently to the ongoing popular protests from now on.
Mohammad Esmail Kowsari, also a high ranking IRGC officer said that so far "Protesters were able to scare businesses" but government policy will change.
Many small businesses close their doors during street protests, mostly in solidarity with the anti-government demonstrations, but regime insiders such as Kowsari claim protesters threaten shops and other small businesses.
The IRGC officer also repeated typical accusations made by hardliners that the protests and an attack in Shiraz Wednesday that killed 15 people are organized and financed by "foreign countries", without naming any country. But he threatened that Iran "should deal with these countries in a serious manner."
ISIS has taken responsibility for the attack on Shahcheragh shrine in Shiraz but many Iranians are not convinced the regime had no part in it, saying it is a scenario for cracking down harder on protesters.
Authorities have been claiming that "separatists" and "instigators" are behind the efforts to overthrow the government and break Iran into areas controlled by ethnic groups, a claim routinely denied by Iranians on streets and social media.
Following Supreme Leader Ali Khamenei's lead, Iranian officials have alleged that protests are instigated by foreign enemies while the unrest continues.
President Ebrahim Raisi on October 25 accused "enemies of the Islamic Republic" of fomenting the protests, echoing what Khamenei said a day earlier. Parliament Speaker Mohammad-Bagher Ghalibaf in turn vowed the parliament would take action to change the ways of the morality police in a bid to calm the protesters.