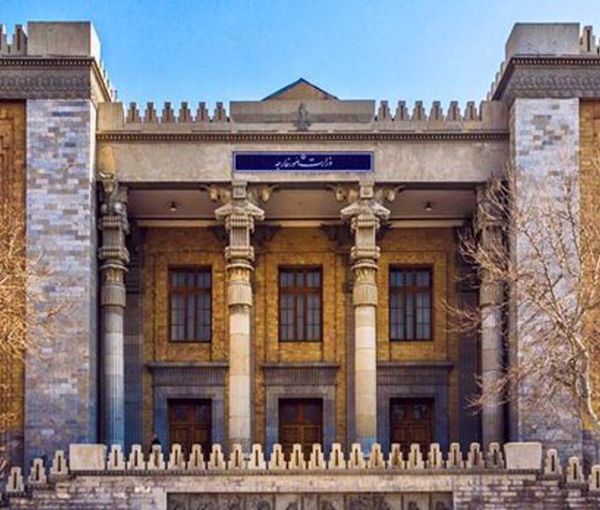 Iran Sanctions EU Individuals, Entities For 'Inciting Violence'
Iran has announced a new set of sanctions against institutions and individuals in the European Union, alleging that they incite violence in the country.
In a statement released on Wednesday, Iran's Foreign Ministry again condemned the EU's October 17 sanctions targeting Iranian individuals and entities over their role in the brutal suppression of peaceful protesters, calling the punitive measures a clear example of interference in Iran's domestic affairs.
The ministry claimed that the Islamic Republic's sanctions were imposed due to "deliberate actions in support of terrorism and terrorist groups, encouraging and inciting terrorism, violence, and hatred, which has caused riots, violence, terrorist acts, and human rights violations against the people of Iran."
Iranian authorities, including the Supreme leader and the president, accuse Western countries and Israel of being behind the current wave of antigovernment protests, ignited by the death in custody of 22-year-old Mahsa Amini.
The new list of sanctions includes the Friends of Free Iran and the International Committee in Search of Justice (ISJ) and their members -- two informal groups in the European Parliament, in addition to Stop the Bomb, an organization advocating sanctions on Tehran with the stated goal of preventing it from acquiring nuclear weapons.
The Persian-language services of Germany's Deutsche Welle and France's RFI were also sanctioned, extending Iran's animosity against foreign-based channels that it says are promoting an uprising such as BBC Persian and Iran International. Two directors of the German newspaper Bild were also blacklisted.