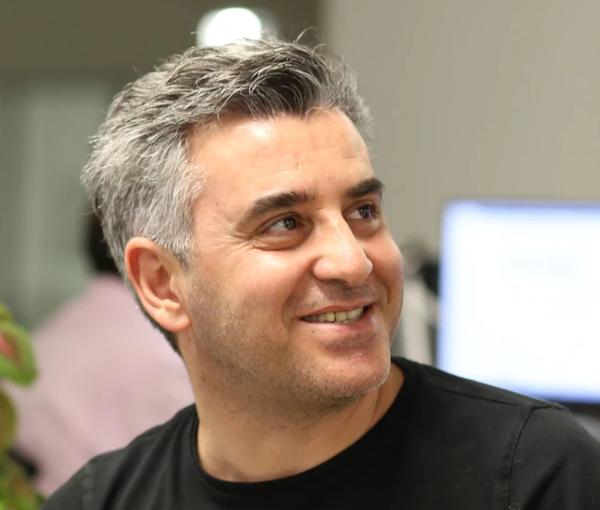 Iranian Security Abducts Exiled Journalist's Body From Airport
Iranian security has kept the body of an exiled journalist to his family after his coffin arrived in Iran, preventing his burial in his hometown of Shiraz.
In a video message released on social media, the deceased journalist, Reza Haqiqatnejad's elderly mother, Beigomjan Raisi, who said she had not seen her son for more than six years, pleaded with authorities to let her see and bury his son. Haqighatnejad, 45, passed away at Berlin ten days ago after six months of battling with cancer.
"I had not seen him for six years, and I wasn't aware of his illness in the past six months. They finally let me bring his body to the country, but now the Revolutionary Guards [IRGC] or police have abducted his body from the airport," she said.
Haqiqatnejad who worked for Radio Farda, a US-sponsored Persian news network based in Prague, died on October 17 and his body was repatriated to Iran for burial on October 25.
IRGC forces reportedly took the body to an unknown location after his coffin arrived at Shiraz airport. The family had made arrangements for burial at a cemetery in Shiraz and acquired all the relevant permits but according to Haqiqatnejad's relatives and friends, security forces have been pressuring the family of the deceased journalist to agree to his burial in a cemetery outside the city.
Haqiqatnejad, a seasoned journalist had to leave Iran following escalation of pressure on journalists during the 2009 protests against disputed presidential elections. He focused on corruption in Iran during his three years at Radio Farda and produced many reports on financial corruption and the IRGC as well as the clampdown on journalists and protesters in the current wave of protests ignited by the death in custody of the 22-year-old Mahsa Amini.
Haqiqatnejad's last tweet was about the confrontation of schoolgirls in the city of Karaj with a government official who was visiting their school, booing the official out of their school.
The abduction of Haqiqatnejad's body has drawn numerous reactions by social media users, who say the Islamic Republic's authorities are even afraid of his dead body.
Popular Iranian former football (soccer) player Ali Karimi -- who is currently abroad and has been charged in absentia for supporting the ongoing antigovernment protests – addressed the Iranian government's spokesman, saying that the Islamic Republic are telling him it is safe to return to Iran, yet they are refusing even to handover Haqiqatnejad's dead body to his family.
Describing him as a "brilliant journalist," RFE/RL President and CEO Jamie Fly said the Iranian regime's manipulation of Haqiqatnejad's family was "disgraceful and disgusting" and that the family deserves to be allowed to bury him without regime harassment. He was "passionate about freedom and justice for his fellow Iranians, and a champion of the voiceless until the end," Fly added.
A twitter user shared one of Haqiqatnejad's tweet about Iran's Supreme Leader, calling on people to repost it when Iran's Supreme Leader Ali Khamenei passes away. In the post, Haqiqatnejad had highlighted the track record of Khamenei's decisions during the Covid-19 pandemic. This record, he had said, was enough to see how he led the country to a catastrophe.