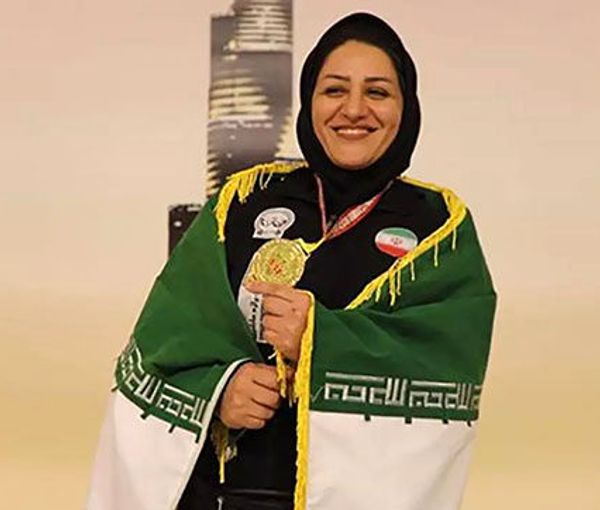 Iran Banned Arm Wrestling For Women Due To Hijab Rules
An Iranian female arm wrestler says a government official banned the sport for some period of time because the wrist and a part of the elbow could be seen during matches.
Roya Mahboodi, an Asian Women's Arm-Wrestling champion told Etemad daily on Wednesday that "We were following up on it so much, but they did not let practice. They did not even let us practice in the gym."
"I was experiencing a hard time. I used to get my [portable] table, go to the park and practice with the guys in very difficult conditions. Unfortunately, the hijab rules in our country created this situation at one point."
The female athlete pointed out that the elbow must be visible, because it blocks the referee's view in the competitions, but the authorities of the Islamic Republic were picking on the athletes a lot.
During the 21st Asian Arm Wrestling Championships, Mehboodi won a gold medal in the 90kg senior women left hand.
This year's Asian Arm Wrestling Championship was held in the United Arab Emirates with over 500 athletes competing from 16 countries.
This event was organized by the Emirates Bodybuilding and Fitness Federation (EBBF) under the auspices of the Asian Arm Wrestling Federation (AAF) and came to an end on May 3.
During the "Woman, Freedom, Life" protests the female athletes who defied the hijab rules received great support and even were called heroes by people but endured pressure from the authorities.