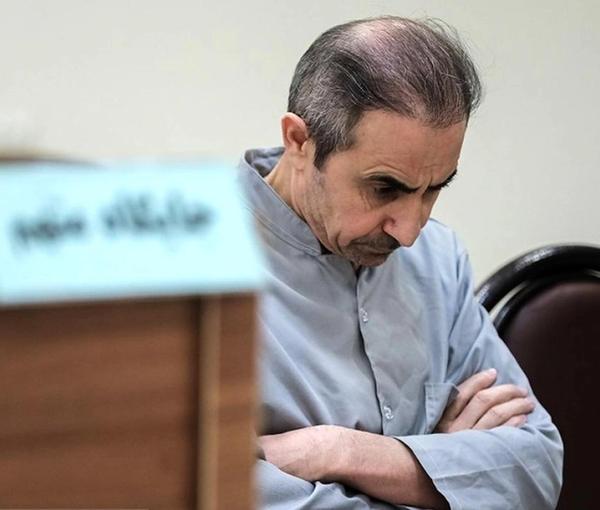 Global Community Condemns Iran's Execution Of Political Activist
Iran's execution of a political activist has sparked global outrage amid fears of further deaths in Tehran's killing spree.
Habib Chaab, 49, former leader of the Arab Struggle Movement for the Liberation of Ahwaz (ASMLA), was hanged on Saturday morning, weeks after his sentence for "corruption on earth" was confirmed by the judiciary.
The Swedish-Iranian dual national was tried by a revolutionary court in Tehran in December. Denied his own choice of defense attorney, he was represented by a court-appointed lawyer. He had been forced to make self-incriminating confessions.
On Sunday, UK Foreign Secretary James Cleverly said he was "appalled", adding: "The UK strongly opposes the death penalty. We call on the regime to stop all executions, now."
On Saturday, the European Union had condemned "in the strongest terms" the execution of Chaab, reiterating strong opposition against the application of capital punishment in any circumstance, adding: "The European Union calls on Iran to refrain from any future executions and to pursue a consistent policy towards the abolition of capital punishment.
"The increasing number of EU and dual EU-Iranian nationals arbitrarily detained in Iran, the restrictions imposed on consular access to EU nationals, the denial of consular protection and the right to a fair trial, stand in direct violation of international law."
Several European officials, including Swedish Foreign Minister Tobias Billström and Finnish Foreign Minister Pekka Haavisto, condemned the execution. However, they mainly focused on the irreversibility of capital punishment, rather than highlighting how the Islamic Republic is using it to crush dissent.
Swedish Foreign Minister Tobias Billstrom
The Swedish Foreign Ministry summoned Iran's deputy ambassador to Stockholm over the hanging.
The Islamic Republic authorities say Chaab was found guilty of leading ASMLA (Harakat al-Nidal in Arabic), a movement which advocates the separation of southwestern Khuzestan Province and for plotting "numerous bombings and terrorist operations" in the oil-rich province with a large Arabic speaking population.
Tehran classifies the ASMLA as a 'terrorist' organization responsible for acts of terror including an attack on a military parade in Ahvaz on September 22, 2018, which killed 25 military and civilians. ASMLA claimed responsibility for the bombing.
Iran's relations with Sweden have been strained since July 2022 when a Swedish court sentenced a former Iranian jailor, Hamid Nouri, to life imprisonment over executions of political prisoners in 1988.
This weekend it emerged that three Iranian Arab prisoners who have been sentenced to death have now been moved to an unknown location, prompting fears that their execution is imminent.
In February, the Ahvaz Revolutionary Court sentenced them to death along with three other prisoners on charges of "transferring currency and remittances through a foreign bank, armed attacks, and being associated with a political movement."
Norway-based monitoring group the Iran Human Rights Organization (IHR) said on Saturday that the Islamic Republic has carried out at least 42 executions in the past 10 days alone, or one person every six hours. At least 194 people have been executed in 2023 in Iran.
Swedish-Iranian convicted Habib Farajollah Chaab is seen during his trial in Tehran, Iran October 25, 2022.