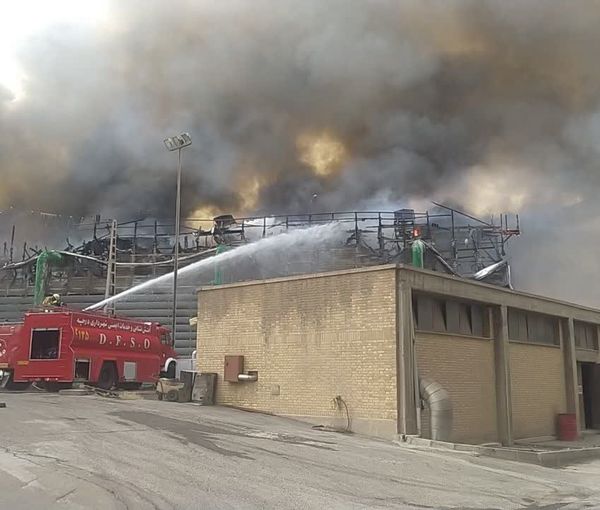 Suspicious Blaze At Power Plant Near Isfahan
Media in Iran reported Tuesday that a large fire broke out at a power plant west of the Iranian city Esfahan (Isfahan) and was extinguished within a few hours.
"This afternoon, fire broke out in one of the cooling towers of the Isfahan power plant. The fire was extinguished thanks to the rapid response of relief forces and there were no injuries," the director general of crisis management of the Isfahan governorate told state media.
Several unconfirmed sources reported hearing an explosion at the power plant, claiming that it was a result of drone attacks, but official sources have not announced any blast.
According to local media, the fire was so huge that all the heavy fire engines available in the region were dispatched to the plant. About 30 teams from Esfahan and nearby cities were reportedly deployed to the scene and by evening the fire was only 80 percent out.
The Esfahan thermal power plant – also known as Shahid Abbaspour – in Dorcheh near the central city of Esfahan has five units with a total generation capacity of 830 Megawatts. The cooling tower that caught fire is linked to a power unit with a maximum output of 320 MW.
No casualties or damage has been reported so far. The cause of the incident is yet to be announced following an investigation.
There have been a number of explosions and fires near Iran's military, nuclear and industrial facilities in recent years.
On January 28, a huge fire erupted at an Iranian military industry factory following a suspected drone strike in Esfahan. Iran blamed Israel for the drone attack, vowing revenge.
On the same day, another large blaze also engulfed an industrial area near the city of Tabriz, northwest Iran. The government said the fire started at a refinery producing motor oil.