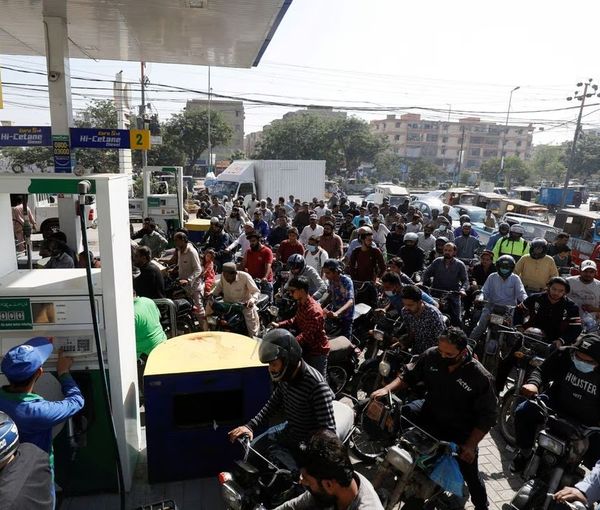 More Iranian Diesel Being Smuggled To Pakistan
Dealers have flagged a surge in the smuggling of Iranian fuel to Pakistan, saying that up to 35% of diesel sold in the country has arrived illegally from Iran.
This can be a significant new way for Iran to go around US sanctions and sell fuel to replenish its dwindling financial resources. Pakistan consumed around 3 million metric tons of diesel in 2022, which could mean Iran could supply at least around four hundred million dollars' worth of fuel in one year.
The Pakistan Petroleum Dealers Association (PPDA) told Reuters that in the past, the smuggling of fuel was limited to the Pakistani province of Balochistan, but that it has now spread to the rest of the country.
In April, Pakistan's energy ministry asked security forces to clamp down on fuel smuggling from Iran, according to an official memo seen by Reuters. The memo said diesel sales have slumped "more than 40%" due to smuggled products.
Pakistan mostly meets its demand for fuel from the Middle East, but it is also smuggled in through its western border with Iran.
Iran has been clamping down on small-time smugglers from its Baluch-populated region into Pakistan, but the new surge might be beyond what individuals would be able to carry across the border.
In fact, there has been evidence for years that Iran's Revolutionary Guard (IRGC) has been smuggling fuel in the Persian Gulf waters. The regime's main military and intelligence arm is given large consignments of crude oil and oil products to sell abroad, circumventing US sanctions.
A man sits on top of plastic canisters of petrol that he says was brought from Iran, as he prepares to unload them from a van at a roadside shop near a Pakistan and Iran border February 20, 2013.
The country is facing an acute balance of payment crisis with barely enough foreign exchange reserves to cover a month's imports. Pakistan is undertaking several measures, including raising fuel prices, to unlock a $1.1 billion tranche of aid from the International Monetary Fund.
Fuel prices have jumped 143 rupees ($0.5046), or nearly 100%, in the last 12 months. Inflation stands at a record high of 36.4% for April, significantly diminishing purchasing power for individuals and companies.
The country's oil product sales have dropped 46% to 8.8 million barrels in April compared to last year, according to the Oil Companies Advisory Council in Pakistan. A breakdown shows diesel sales have slumped 50% year on year. This excludes smuggled fuel, which can explain the large reduction.
According to an S&P Global Commodity Insights report, Iranian fuel is around 53 rupees cheaper than the official retail price per liter.
"Private dealers have been able to make decent profits by selling Iranian diesel rupees 35 ($0.1235)/liter cheaper than local dealers," it added.
The energy ministry said that according to the Oil & Gas Regulatory Authority (OGRA), around 4,000 tons per day of fuel smuggled into Pakistan was causing a total revenue loss of around 10.2 billion rupees a month.
The PPDA said that Iranian fuel smuggled into Pakistan was further hurting the industry, already reeling from low sales.
"I think they're [government] allowing Iranian oil to be smuggled into the country because there's an FX shortage," Abdul Sami Khan, chairman PPDA told Reuters.
With reporting by Reuters