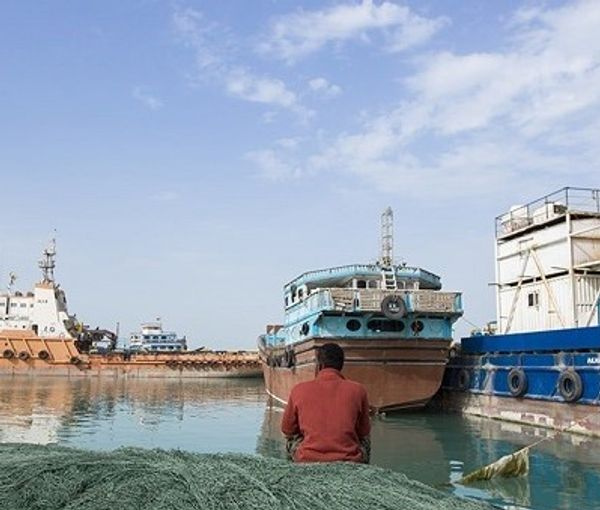 Report Unveils Secret Network Of Iran Guard's Diesel Smuggling
A new investigative report has detailed Iran's large diesel smuggling network, revealing the role of the Revolutionary Guard and private shipping companies in the illicit trade.
The Washington Post uncovered that ships anchored in the Persian Gulf outside the territorial limits of the United Arab Emirates to evade detection by coast guards and wait at night for small fishing boats that deliver the smuggled Iranian fuel, a process that can take four to five nights until the tankers get their maximum load.
There are many reports on Iran's secret network of fuel smuggling but the new investigative report offers a fresh inside look thanks to several Indian nationals who were employed by UAE-based shipping companies, which trafficked the diesel to Somalia or other destinations.
In addition to the clandestine nighttime transfers, Iranian diesel bound for international markets is also carried on tankers setting sail from Iran with the origin of the shipment forged in the Emirati port of Sharjah to make it look as it came from Iraq or the UAE.
The report said that this was a very profitable trade even before the United States left the 2015 nuclear deal and imposed sanctions on Iran. Gasoline and especially diesel are extremely cheap in Iran because of heavy government fuel subsidies. One gallon of diesel is just 4 US cents.