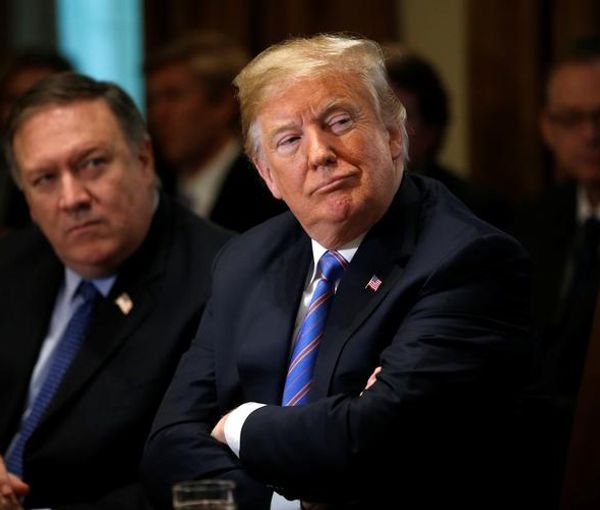 Iran Issues Arrest Warrants For Trump, Pompeo Over Soleimani Killing
Tehran has issued arrest warrants for former US President Donald Trump, Secretary of State Mike Pompeo and 71 others for the assassination of Qassem Soleimani.
Ali Salehi, Tehran's prosecutor general, issued arrest warrants on Monday for dozens of US officials involved in the assassination including Trump, Pompeo, and former Head of CENTCOM General Kenneth Franklin McKenzie.
On January 3, 2020, the US military, on the order of President Donald Trump, killed Soleimani in a drone strike near Baghdad International Airport, saying that he had been "actively developing plans to attack American diplomats and service members in Iraq and throughout the region."
Soleimani, who was Iran's top military and intelligence operator outside its borders, was in charge of supporting and organizing militant proxy forces, including the Lebanese Hezbollah and Iraqi Shiite militia groups that have repeatedly attacked US forces.
"Those convicted of involvement in the crime must be sentenced by a competent court under the guilty plea," Salehi added.
The official stated he sent requests for judicial cooperation to nine countries that might have played a role in the assassination.
In 2020, Iran issued an arrest warrant for US President Donald Trump and 35 other people over the drone strike that killed a Soleimani.
Tehran had also asked Interpol to issue a Red Notice for the 36 individuals but the request was dismissed, explaining it was not in accordance with its rules and constitution. It said: "It is strictly forbidden for the organization to undertake any intervention or activities of a political, military, religious or racial character."