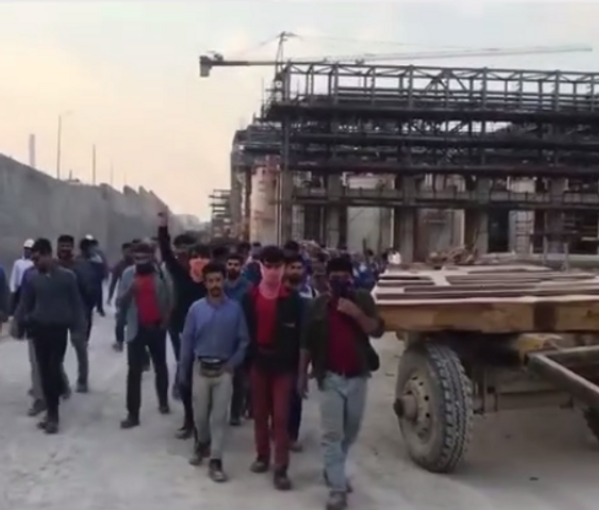 Labor Strikes In Iran Continue For Third Consecutive Day
Iranian workers in major industries continued to strike on Monday, with action now across at least 10 provinces.
Workers in the oil, gas and steel industries stood up against low wages as industrial action continued to cause disruption to the country's main sources of revenue.
Videos published on social media show staff at Madkoush steel company in the southern city of Bandar Abbas have stopped working. Contract workers in Shadegan Steel Complex in the south also went on strike in action which began on Saturday.
Major companies were hit by the action including engineering giant Imensazan, blacklisted by the US, Jahanpars companies in the Sarcheshemeh Copper Complex, electricians at the Gachsaran Petrochemical Project and contract workers in the Daralu Copper Concentrate Plant in Kerman.
Iran International revealed in an exclusive report that security forces are threatening the workers and their families to stop the strike.
However, labor activists believe this time the nationwide strikes are not the same as the previous ones and warn that society is on the verge of explosion. Experts say there is no end in sight as tensions rise amidst a crumbling economy and the biggest anti-regime sentiment in years. It remains to be seen how the government will react to it.