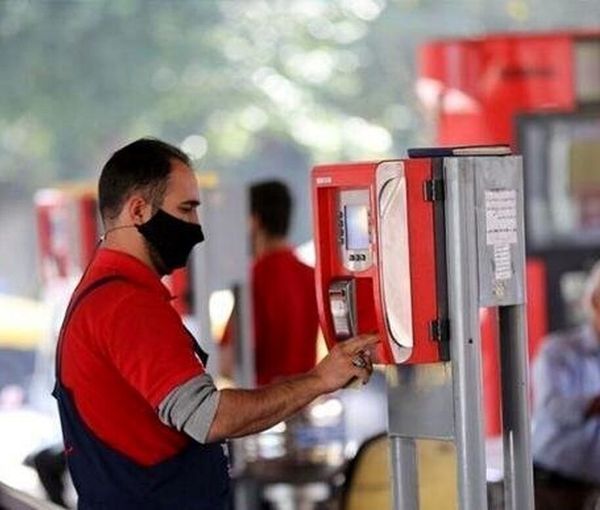 Iran Hits Bottom Of Barrel On Gasoline Supply
Amid nationwide strikes by workers in Iran's energy production industry, officials have warned that the country is facing serious problems in supplying gasoline. 
Hossein Aghayan, a former director of the supply department of the National Iranian Oil Refining and Distribution Company (NIORDC), says the rise in gasoline consumption is a result of heavily subsidized low prices, ILNA reported on Sunday.
The NIORDC is part of the country's oil ministry and performs all operations relating to refining and distribution of oil products. 
"One of the reasons for the growth of consumption is that the price is low. When they did not raise the price of gasoline at the right time, they should have expected its consequences," Aghayan said, noting that if the authorities move to increase the price now, it will have a detrimental effect on an already inflation rate and will lead to increase in prices of other goods.
"If the prices are not raised, the unbridled rising consumption will continue," Aghayan warned. 
Hossein Aghayan, a former director of the supply department of the National Iranian Oil Refining and Distribution Company
As part of a populistic approach to the economy, the Islamic Republic sells gasoline at extremely low prices, charging less than 10 US cents per gallon, or less than 3 cents per liter, while neighboring oil-producers have much higher prices, more in line with international market rates.
For years there has been talk of adjusting prices, but since 2018 Iran's currency has dropped 12-fold and any increase needs to be very big to meaningful in US dollars.
One of the reasons that the Islamic Republic did not manage to increase fuel prices was the fear of triggering more protests, as the country was convulsed by the boldest wave of unrest following the death in custody of Mahsa Amini in September 2022.
In November 2019, a government decision to increase fuel prices by 50–200 percent triggered a cycle of protests and unrest across the country that lasted for over two weeks. During this time, angry protesters torched hundreds of gas stations, banks, and government buildings.
In March, Iran International released a classified document outlining the proceedings of a meeting of various government officials from different departments at the presidential office in late February according to which strategic fuel reserves had dropped to a dangerously low level, forcing major repairs at refineries to be delayed allowing maximum production for the time being.
The meeting decided to advise officials to avoid any public remarks or suggestions that could be interpreted as an intention to raise current fuel prices.
According to Aghayan, the main concern of the authorities at the moment is controlling the supply chain so that long lines would not form at the gas stations across the country. 
He also made several suggestions on how to control the consumption of gasoline, such as stricter rationing plans and decreasing daily quotas for citizens, as well as raising fuel prices more than threefold.
"In the past, we imported super or premium gasoline and mixed it with light naphtha, and there was no problem, but if we want to supply high-quality gasoline, we have to import it," Aghayan underlined. 
In addition to extremely low prices that do not encourage saving fuel, Iran also faces gasoline and diesel shortages due to a lack of refining capacity. The low prices also lead to millions of liters of fuel being smuggled out of Iran daily, which betrays a large-scale smuggling network. 
The NIORDC head, Jalil Salari, said on Saturday that about 10 million liters of diesel fuel is smuggled out of the country per day, claiming that it is about 10 percent of the country's total daily production. 
Iran has one of the biggest reserves of oil and natural gas and its economy is chiefly dependent on the revenues from crude oil exports. But due to sanctions and mismanagement it has failed to modernize the energy sector in general, with power shortages most of the year.
Systematic corruption is not something new in Iran's oil-dependent economy but recently criticism is intensifying over the government's energy management. The situation has been grave in the past several years but since the administration of Ebrahim Raisi assumed office in 2021, the entire energy management system is going haywire even faster, drawing backlash from people and even regime officials.
Russia has also started exporting gasoline and diesel to Iran by rail this year for the first time since it lost its traditional customers over its invasion of Ukraine. 
Since Saturday, workers of the oil, gas and petrochemical industries in Iran startedanother round of strike demanding wage increases in the face of more than 50 percent annual inflation.