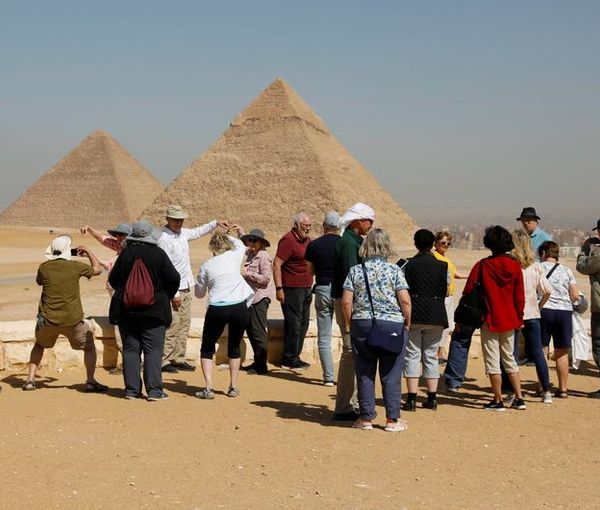 Egypt To Allow Iranians Visas On Arrival In Sinai As Tensions Ease
Egypt will soon allow Iranians travelling with tour groups to obtain visas on arrival in the south of its Sinai Peninsula Egyptian tourism ministry officials said.
The decision is part of a series of measures announced on Monday aimed at improving access to visas to boost tourism revenues at a time when Egypt has been struggling economically with an acute foreign currency shortage.
It also comes as some Middle Eastern countries including Egypt are taking steps to ease regional tensions. Egypt's Sunni Arab ally Saudi Arabia and Shi'ite Iran announced this month that they would restore diplomatic relations.
Cairo has mended a rift with Qatar and is re-establishing ties with Turkey, another country to benefit from new visa rules with Turkish nationals given expanded access to visas on arrival, according to a Egyptian Tourism Ministry statement.
Among the other new visa rules announced were a $700, five-year multiple-entry visa, which Tourism Minister Ahmed Issa told Reuters was aimed at investors and property owners who are based outside Egypt.
On visas for Iranians arriving in South Sinai, home to the highly secured resort of Sharm el-Sheikh, Issa said, "We will evaluate the experience of their arrival in South Sinai as a first step, and building on that, we'll determine if they will be admitted in other places."
Relations between Egypt and Iran have generally been fraught in recent decades although the two countries have maintained diplomatic contacts.
Tourists from China, which Egypt regards as a market with big potential, and Indians resident in Gulf countries will also be granted visas on arrival.
All new visa rules have been approved in principle and will be put into effect soon, a tourism ministry official said.

Reuters report