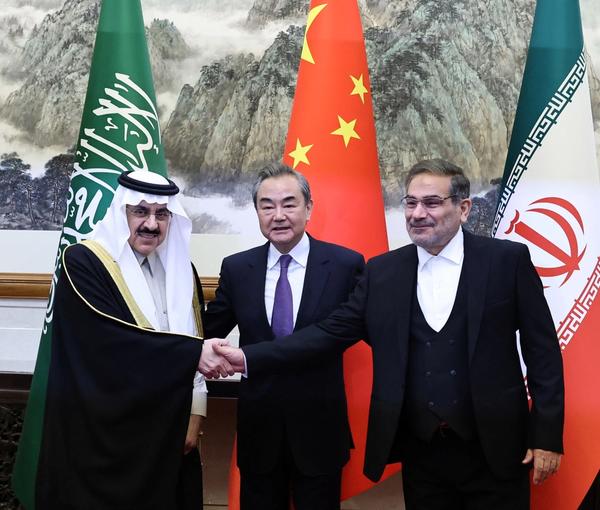 China's Xi Tells Saudi Crown Prince He Supports Saudi-Iran Talks
China's President and Saudi Arabia's Crown Prince have spoken by phone, discussing a wide range of topics including supporting follow-up talks between Riyadh and Tehran.
President Xi Jinping said in his discussion with Crown Prince and Prime Minister Mohammed bin Salman Al Saud that he hopes the two sides will continuously improve their relations on the basis of the results of the dialogue, state media CCTV said on Tuesday.
Earlier this month, Xi helped broker a surprise deal between Iran and Saudi Arabia, Middle East rivals, to restore diplomatic ties after seven years of rivalry and tensions.
Iranian and Saudi foreign ministers held a phone conversation Sunday and agreed to meet to work out the details of re-opening diplomatic missions.
The deal was seen as a major potential change in the Persian Gulf region and the Middle East not only for reducing Saudi-Iranian tensions but placing China as a regional diplomatic force. Many analysts saw the development as a loss for the United States, which for decades has been Riyadh's close ally.
Continuing to promote and develop China-Saudi Arabia relations, Xi said the two countries will firmly support each other on issues involving their respective core interests.
China has become one of the major Saudi crude oil customers and investors and also enjoys considerable influence over Iran's Islamic government.
China and Saudi Arabia will make more contributions to promote peace, stability and development in the Middle East, Xi said, according to state media.