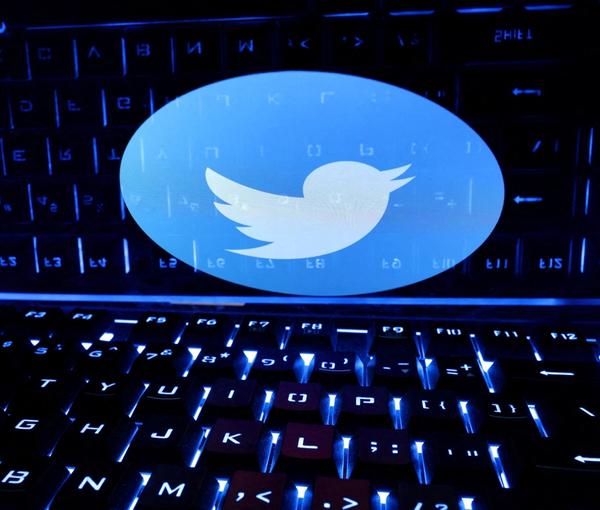 Iranian Twitterati Call Account Suspensions 'Cyber-Terrorism'
Twitter's recent suspension of hundreds of accounts has angered Iran's pro-monarchy Twitterati who believe they are being targeted by the Islamic Republic.
"Thousands of pro-democracy activists' Twitter accounts have been suspended en masse, indicating #cyberterrorism by an adversarial state and its proxies. We are investigating it. Would you care to join us in this effort, @elonmusk?" activist Shima Kalbasi tweeted Monday.
Kalbasi said it appears that the Twitter rules are being manipulated to benefit the Iranian regime and other actors. "I am reporting this issue to the FBI for further investigation," she said in another tweet.
Sometimes Twitter asks the author to remove a tweet and serve a period of time in read-only mode before they can tweet again. In more serious cases, Twitter suspends the accounts of those "whose sole purpose is to violate" the platform's policies. Such decisions can be appealed. Twitter also suspends accounts when other users mark its tweets as abusive.
@Sashtyani, one of the popular pro-monarchy accounts with over 62k followers, however, dismissed such "conspiracy theories" and said Twitter's algorithms are responsible for the mass suspension of these like-minded accounts. It is possible that the suspended accounts followed too many of the fake accounts created by the Islamic Republic's cyber-army, @Sashtyani argued.
This post claims Twitter has shown dual standards when it comes to the use of the same hashtag with the phrase "Death to" by two different users.
The Iranian regime has what it calls a "cyber army" with thousands of bots and agents who try to spread disinformation or report the accounts of dissidents. Both Twitter and Facebook have closed thousands of such accounts in the past once they concluded that they were government-driven actors.
Apparently, many of the tweets found abusive by Twitter contained the Persian word marg (death) in phrases such as "Death to …" against the Islamic Republic or various political groups.
"Twitter is now suspending accounts that say 'Down with the 1979 riot'. Not sure why Elon Musk's Twitter is suspending the accounts that wish the fall (death) of that 'riot' and the radical Islamist regime it created. What is wrong with that wish?", Saeed Ghasseminejad, a senior advisor at the Washington-based Foundation for Defense of Democracies (FDD) tweeted Sunday. He included an image of a message from Twitter to an account required to remove a tweet that read "Death to the 1979 riot".
Another tweet addressed to Musk with the hashtag #FreedomOfSpeech asked if he has any thoughts on suspension of accounts that "express a desire for the downfall of the radical Islamist regime and the '79 riot in Iran?" 
Some Twitterati say tweets appearing to be abusive or threatening are probably being removed by artificial intelligence rather than persons who examine the content.
Tweeter sends a message to account holders when one or more of their tweets are marked as containing violent speech or threats.
Twitter prohibits "unwanted sexual conduct and graphic objectification that sexually objectifies an individual without their consent" as well as the "use of insults or profanity to target others", "behavior that encourages others to harass or target specific individuals or groups with abusive behavior."
Twitter also says tweets by an account that have been found in violation of Twitter safety policies will be downranked in replies, made ineligible for amplification in top search results and/or on timelines for users who don't follow the Tweet author.