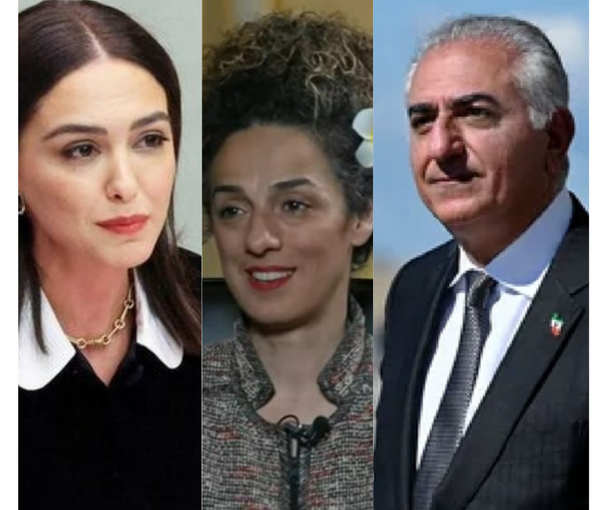 Iranian Dissident Representatives To Attend Munich Security Conference
Prominent Iranian dissident figures, exiled prince Reza Pahlavi, women rights activist Masih Alinejad, and activist Nazanin Boniadi are attending the Munich Security Conference. 
The conference, which has not invited officials from Russia and the Islamic Republic of Iran this year, starts Friday and concludes February 19. Many Iranians residing in the city also held a gathering outside the venue of the event on Friday to support the dissident figures. 
The organizers of the annual forum, which draws together senior foreign and defense officials, have not invited the Iranian government to this year's event, citing "the current political situation" in the country.
Protesters in Iran and opponents abroad see the decision to invite dissident leaders as a big victory for the protest movement that began in September after Mahsa Amini was killed in 'hijab police' custody.
Since a historic forum in Washington was held with eight prominent opposition figures in attendance, the dissident activists have been participating in events around the world to make the voice of the Iranian opposition heard. Such events signal the emergence of a leadership council in the diaspora to campaign for international support in favor of Iran's protest movement. 
Alinejad and Canada-based activist Hamed Esmaeilion, whose daughter and wife were killed in the shooting down of Flight PS752 downed by Iran's Revolutionary Guard in 2020, are also scheduled to deliver speeches at the Italian Senate about the current wave of the protests in Iran. They are also set to attend a gathering against the Islamic Republic in the capital Rome the following day. 
In December, the Italian Senate's Foreign Affairs and Defense Committee unanimously approved a resolution urging Tehran to respect women's rights and stop its crackdown on peaceful protesters.