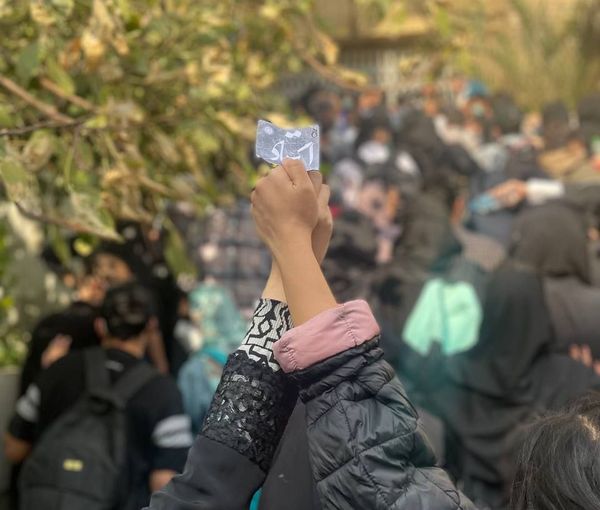 Despite Amnesty Claims, More Students Suppressed By Iran Regime: Union
Although the Iranian regime claims tens of thousands of inmates have been pardoned by the Supreme Leader, the Student Councils Union says many students have been expelled and suspended following recent protests.
The Telegram channel of the Student Councils Union announced that students of Tarbiat Modarres University in Tehran are routinely summoned by the intelligence ministry.
"In an illegal process and without having a lawyer or holding a hearing, they forced the students to sign a letter prohibiting them from participating in future protests," noted the Union.
It further criticized Khamenei, saying "when the pardoner is the criminal himself, how can he pardon others?"
According to this Union, Fatemeh Mahzoun, a student of Bojnord University of Medical Sciences in the northeast, was expelled from the university and sentenced to five years of exclusion from studying at other universities.
Meanwhile, a young elementary school teacher in the northern city of Qaemshahr has been expelled after she played a song for the students who sang along. Education ministry officials said the license of the school would probably be canceled too.
During the anti-government protests in Iran following the death in custody of Mahsa Amini, which is still going on after five months, the students were violently suppressed.
According to the US-based Human Rights Activists News Agency (HRANA), at least 720 students have been arrested so far with some being sentenced to long-term imprisonment.