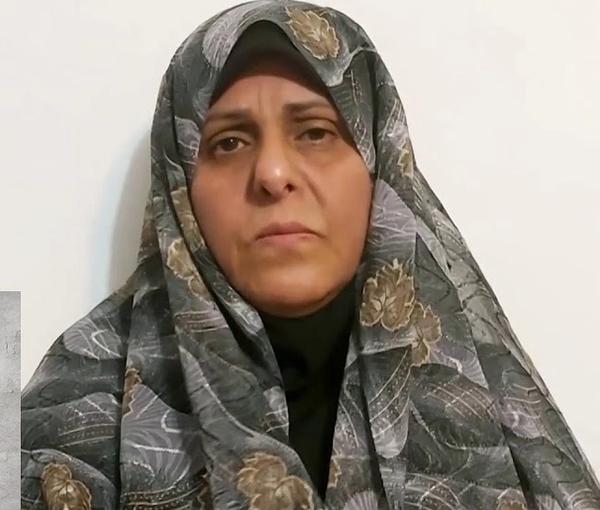 Iranian Female Activist Says People Fed Up With 44 Years Of Oppression
Fatemeh Sepehri, an activist opposed to the Islamic Republic, has warned the authorities that she and millions of other people are fed up with their oppressive actions for 44 years.
In a petition from Mashhad prison in the northeast of Iran, Sepehri said the nation is tired of embezzlement, corruption, aggression and warmongering, and they can no longer tolerate such crimes and they will not stop until the country is taken back from [clerical rulers].
Sepehri, one of the signatories of a statement requesting Supreme Leader Ali Khamenei's resignation in 2019, published her petition on Wednesday.
She noted in the letter that after the martyrdom of her husband in 1980s during Iran-Iraq war, the regime agents took all her belongings.
Sepehri further added she was arrested at her home by Khamenei's agents in the Ministry of Intelligence, and her pension was "cut off upon the order of Khamenei".
"I was in solitary confinement for 31 days and due to my deteriorating health, I was transferred to hospital," she emphasized.
Despite Sepehri's need for medical care, her detention order has been extended three times.
Earlier, her brother announced she is sentenced to one year in prison and a fine of about 500 USD.
Two years ago, Sepehri was released from Mashhad's Vakilabad prison after nine months of detention, but she released a video, saying "I will not remain silent and will stay on this path."