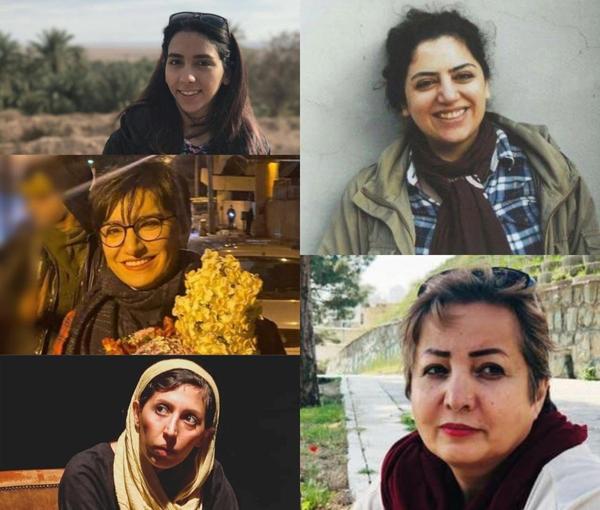 Five Freed Female Prisoners Call For Release Of Other Iranian Detainees
Five female Iranian prisoners, who have just been freed, have demanded the release of all female political prisoners, emphasizing that "the day of freedom is close."
In their statement, the five women said solidarity shown by "the freedom-loving people and youths of Iran" was the main reason for the release of many political prisoners in the past days.
During recent days several reports have been published about the release of a number of political and civil activists, but some observers call it a "selective amnesty".
Alieh Mottalebzadeh, Raha Asgarizadeh, Noushin Jafari, Maliheh Jafari and Hasti Amiri further noted that the "continued support of the people and the efforts and persistence of the international community" are effective factors that can lead to the release of all male and female political prisoners.
In January, thirty female political detainees in the notorious Evin prison in Tehran, also signed an open letter demanding an end to the "unjust sentences for prisoners" and their execution.
"We, the political and ideological prisoners in the women's ward of Evin Prison, demand an end to the execution of protesters and an end to unjust sentences of prisoners in Iran," they said in a petition.
In more than four months, over 500 citizens were killed by government agents, dozens of whom were children. In the meantime, about 20,000 protesters were also arrested.