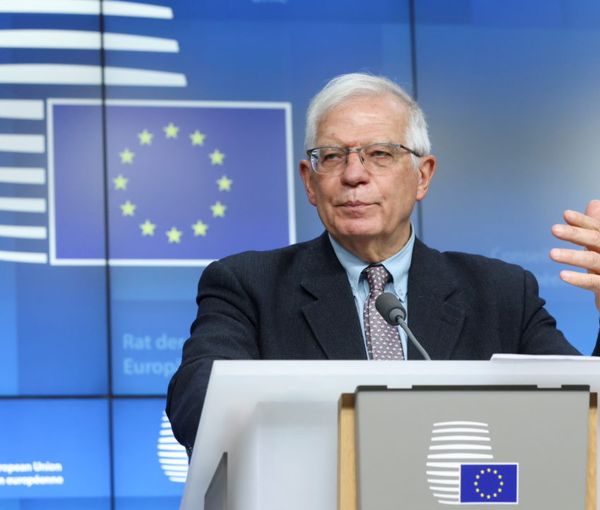 Saudi Arabia, EU Discuss Iran Nuclear Activities In Brussels
Saudi Arabia says its foreign minister has held talks with the EU foreign policy chief Josep Borrell about the Iranian nuclear program and talks for a new deal with Iran.
In a statement released Monday, Saudi Foreign Ministry said the Arab Kingdom's Foreign Minister Faisal bin Farhan and Borrell exchanged views regarding Iran's nuclear program and reviewed relations between Riyadh and the European Union.
"The two sides also discussed the latest regional and international developments and the efforts made to strengthen international peace and security," added the statement.
However, the European Union in its statement did not mention the discussion of Iran's issue during the talks between the two sides.
"Mr. Borrell, convened a meeting in Brussels with His Highness Prince Faisal bin Farhan, Foreign Minister of the Kingdom of Saudi Arabia, and Secretary-General of the League of Arab States, Mr. Aboul Gheit. They discussed the Middle East Peace Process, the increasing number of victims of violence, conflict and occupation, and the absence of a political perspective for a peaceful solution," said the EU statement.
Earlier, the US Department of State announced a senior government delegation will travel to Saudi Arabia "to attend meetings which will focus on three priority sets: Integrated Air and Missile Defense and Maritime Security, Iran, and Counterterrorism."
The US delegation will be led by Special Envoy for Iran Rob Malley, added the State Department.