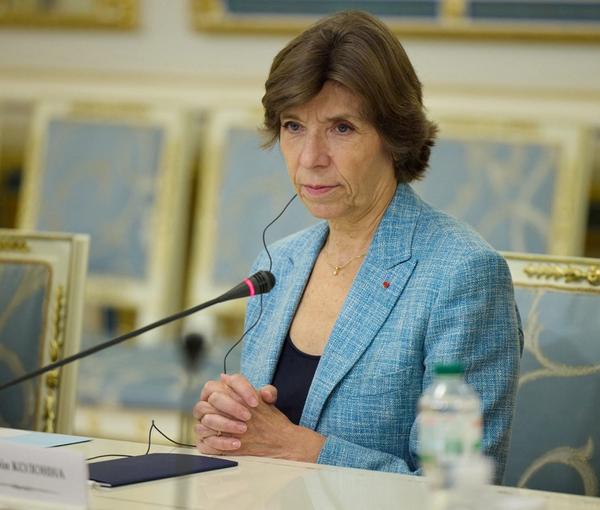 France Urges Stronger Response To Iran's Missile Threat
There must be a stronger "international response" to the threat posed by Iran's ballistic missiles program, France has said.
French Foreign Minister Catherine Colonna conveyed her country's position to her US counterpart Anthony Blinken, France's Foreign Ministry said on Friday.
The French Foreign Ministry said Colonna and Blinken had spoken by phone on Thursday, during which they discussed an array of topics, including Ukraine and Iran.
"The minister mentioned Iran's destabilizing activities and the increasing threat posed by the increase of its ballistic missiles arsenal, the proliferation of missiles including towards non-state actors (...) and the need to strengthen the international response to this threat," said the ministry, regarding Colonna's talks with Blinken.
They also discussed the need for Iran to fully co-operate with the International Atomic Energy Agency (IAEA), which said last week Tehran was inconsistent in meeting its nuclear obligations.
Nuclear negotiation between the United States, United Kingdom, France and Germany, and Iran reached a stalemate in September and since then tensions have increased as the West has imposed new sanctions on Tehran. There have been reports that the US and France are keen to demand a new agreement with Iran surpassing nuclear issues.
Iran's supply of kamikaze drones to Russia is another key issue for Europe, as there are reports that Moscow has requested ballistic missiles from Tehran to augment its dwindling arsenal.