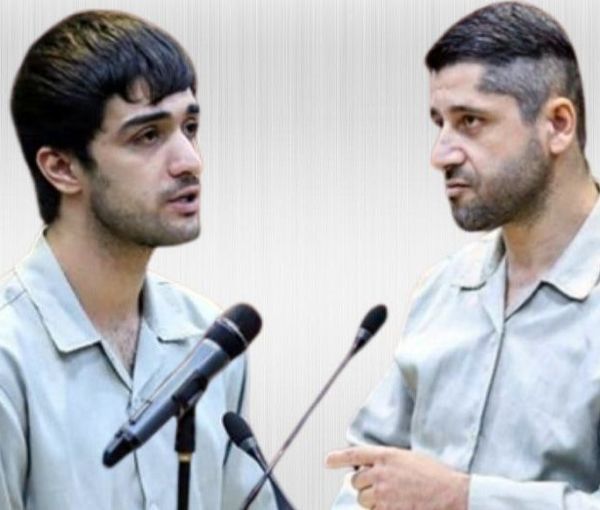 Activists Say International Pressure Needed To Stop Executions In Iran
Iranian rights defenders say that if the world does not put more pressure on Iran's regime, it will kill more protesters after two young men were hanged Saturday.
The Oslo-based Iran Human Rights Organization called the execution of Mohammad Mehdi Karami, 22, and Mohammad Hosseini, 39 was a "criminal act" and warned of "massive executions of protesters" if there is no "adequate response from the international community".
Both men were arrested for the killing of a Basij militiaman named Ruhollah Ajamian during the protests on November 3 in Karaj west of Tehran.
Canada-based activist Hamed Esmaeilion said in a tweet Saturday that "terrorists of the Islamic Republic murdered two innocent young men without access to the lawyers and behind closed doors. The time has come to expel their ambassadors."
British-Iranian actress and human rights activist Nazanin Boniadi also condemned the executions saying, "Shame on the global community and leaders for not stopping the Islamic Republic's atrocities."
Masih Alinejad, another rights activist, also said in a tweet, "In our occupied land, our loved ones are being executed for chanting for freedom, for protesting against poverty, corruption and brutality."
Two protestors named Mohsen Shekari and Majidreza Rahnavard were executed in Tehran and Mashhad in December.
Following mass arrests of protestors in the last four months and hasty death sentences issued for 11 people in sham trials, human rights activists and some foreign officials have been calling for weeks to hold the Islamic Republic accountable.