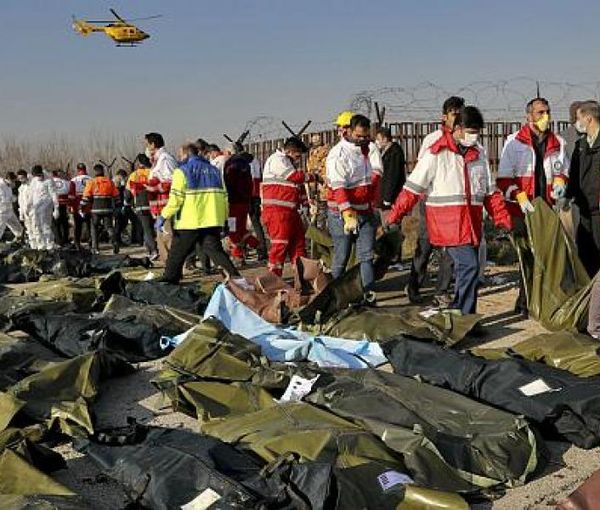 Four Countries Demand Arbitration In Iran's Downing Of Airliner
Britain, Canada, Sweden, and Ukraine have formally launched a process to hold the Islamic Republic accountable for shooting down a Ukrainian airliner over Tehran.
Nearly three years after Iran's Revolutionary Guard shot down Flight PS752 shortly after takeoff from Tehran with two surface-to-air missiles, the four countries have urged Iran to agree to arbitration as Tehran has stonewalled over an independent investigation and proper compensation.
All 176 people onboard died in the January 8, 2020 incident, with dozens of Canadians among them.
The International Coordination and Response Group representing the affected countries issued a joint statement Wednesday to hold Iran accountable.
"We have requested that Iran submits to binding arbitration of the dispute related to the downing of Flight PS752…pursuant to Article 14 of the Convention for the Suppression of Unlawful Acts against the Safety of Civil Aviation of 1971."
The convention requires all signatories to prohibit, prevent and punish certain the unlawful and intentional destruction of an aircraft in service.
The four countries as well as Iran are parties to the convention which was signed in Montreal in 1971.
If they cannot come to an agreement upon arbitration within six months, the case can be taken to the International Court of Justice.
In May 2021, some family members also filed a civil lawsuit against the government and senior officials they believe were to blame for the incident. Canada's Ontario Court ruled that the downing of the plane was an intentional act of terrorism.