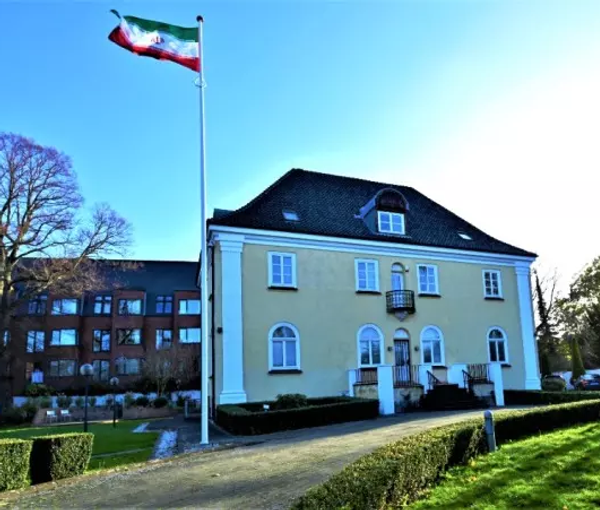 Iran's Embassy In Copenhagen Surrounded By Police Over 'Security Incident'
The Iranian embassy in Copenhagen has been surrounded by Denmark's security forces over a "security incident," Danish media reported Friday.
According to reports, one man armed with a "cold weapon" entered the premises of the embassy in the Danish capital on Friday as Iranian expatriates were holding a demonstration outside the embassy building. 
After entering the embassy compound, the assailant threatened the employees and caused damage to the cars in the embassy parking lot, Tehran's envoy said, adding that "Unfortunately, despite the previous official warnings, the Danish police arrived at the embassy with delay."
Iranian Foreign Minister Hossein Amir-Abdollahian held a phone call with Tehran's ambassador in Copenhagen Afsaneh Nadipour following the incident. Amir-Abdollahian criticized the Danish police for lax security around the embassy. 
Amid nationwide protests sparked by the death of 22-year-old Mahsa Amini in hijab police custody, regular protests are also held at Islamic Republic's embassies and consulates in numerous cities around the world, with some clashes reported between angry Iranians and host country police. 
Late in September, French police used tear gas and employed anti-riot tactics to prevent hundreds of people protesting in the capital from marching on Tehran's diplomatic mission, and In London, police said they made 12 arrests while five officers were "seriously injured" as demonstrators tried to break through barriers protecting Iran's UK embassy.