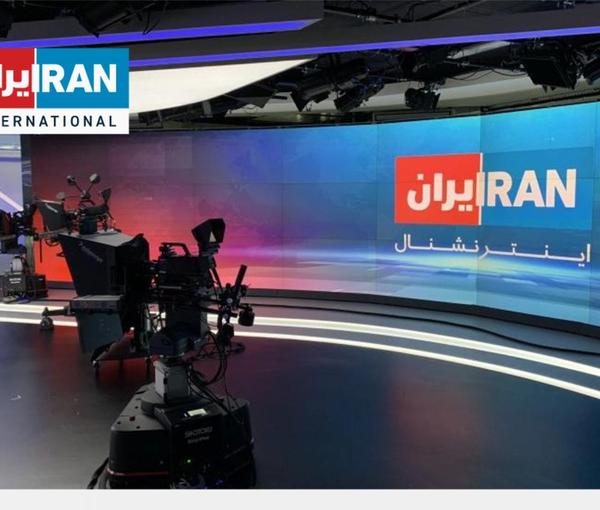 Iran International Pursues Legal Action Against Tehran's TV Jamming
After Iran resorted to orbital jamming to limit access to Iran International, the news network has launched a lawsuit to legally pursue the case through international bodies.

Iran International said in a statement on Tuesday that the Islamic Republic has, in recent days, resumed orbital jamming of international satellite transmissions, which is against international law.
The signals directed at satellites are beamed into space from a site near Karaj, west of Tehran, amid escalation of the protests – sparked by the death of Mahsa Amini, the 22-year-old woman who was killed in custody of hijab police. 
Iran International CEO said that Tehran's move is a blatant violation of international treaties and regulations of satellite broadcast rights, noting that the Islamic Republic had barely resorted to orbital jamming after 2009 and only used terrestrial jamming to prevent people from watching satellite TV channels.
Tens of million of people In Iran watch satellite TV channels such as Iran International because television in Iran because only the government owned TV is allowed to broadcast, echoing official propaganda.
A non-profit Iranian American organization the National Union for Democracy in Iran (NUFDI), called on US Secretary of State Antony Blinken Tuesday to revoke the current waiver of secondary sanctions relating to dealings with the Islamic Republic's state Broadcaster – or IRIB -- and implement sanctions on Tehran's propaganda apparatus.
The Obama administration struck a deal in 2013 with Iran that waived existing sanctions on the IRIB as part of an agreement reached under the International Telecommunications Satellite Organization, or ITSO.