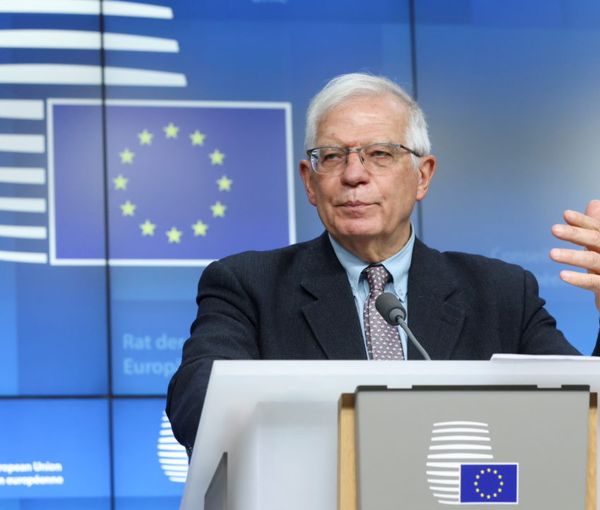 EU Mulling New Sanctions On Iran Over Mahsa Amini, Protests Crackdown
The European Parliament on Thursday called on the European Union for additional sanctions on the Islamic Republic over its bloody clampdown of protests.
The European Parliament on Thursday adopted a resolution that condemns the death of Mahsa Amini at the hands of Iran's morality police in September and asked for EU sanctions against her killers and those involved in quashing ensuing street protests.
The resolution calls for an "impartial and independent" probe into Mahsa's ill-treatment and killing, and "strongly condemns widespread and disproportionate use of force by Iranian security forces against the crowds which has so far resulted in many casualties." Parliament further called on the United Nations, and in particular its Human Rights Council, to initiate an investigation into recent events in Iran.
EU foreign policy chief Josep Borrell told reporters in Prague on Thursday that EU foreign ministers will discuss further sanctions on Iran at their next meeting. The EU foreign ministers are set to convene on October 17. 
In a tweet, Borrell said he spoke with Iran's Foreign Minister Hossein Amir-Abdollahian, asking for accountability for the death of Amini. He added that he also called on Tehran "to stop violence against demonstrators and to release those detained." The EU foreign policy chief said he also urged Iran to cooperate with the UN nuclear watchdog. 
Borrell underlined that the "right to protest and free flow of information must be allowed," adding that "EU is considering all options."
A German foreign ministry source said October 3, that Germany, France, Denmark, Spain, Italy and the Czech Republic have submitted 16 proposals for new measures by the European Union against Iran. "We are now working flat out to implement these proposals," the source added.