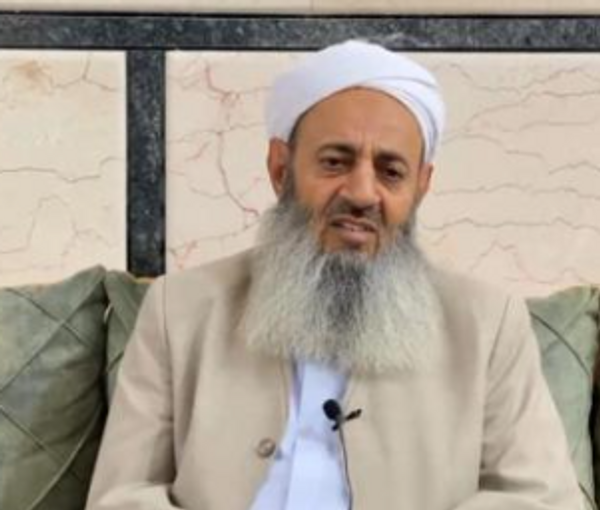 Iran's Top Sunni Cleric Confirms Government Attack On Unarmed People
Leading Iranian Sunni cleric Molavi Abdolhamid said Sunday that plainclothes security agents fired live bullets at the heads and hearts of unarmed people. 
In a video message, Abdolhamid, the religious leader of Iran's largely Sunni Baluch population, said security forces opened fire on people as they were returning to their homes after the Friday prayers in Zahedan. 
Calling the killings an "unprecedented disaster," he claimed that the plainclothes agents started shooting in response to a small number of youths who threw stones at the police station, but there were many people among those shot that were saying their prayers and were not even chanting slogans. 
"According to the reports that we obtained, the forces of the special unit were apparently already stationed in the said police station," he added. 
At least 41 people were killed during the bloody Friday in Zahedan in southeastern Iran, increasing the death toll in the current protests in Iran to 133, the Oslo-based NGO, Iran Human Rights reported on Sunday. At least 200 more people were injured as police opened fire at protesters.
The Sunni cleric also confirmed reports last Friday about the rape of a 15-year-old girl in June by Colonel Ebrahim Khouchakzai, the commander of the police in the city of Chabahar.