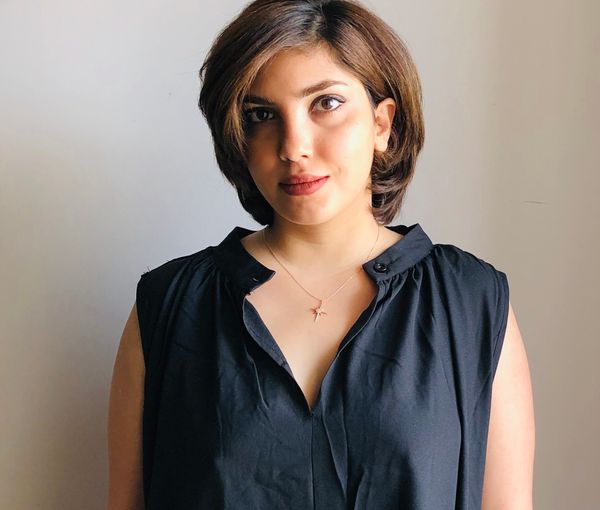 Iranian Activist Given Geneva Women's Rights Award
Iranian activist and former political prisoner Shima Babaei has been given the 2023 Geneva Summit's International Women's Rights Award.
This is the third time the award has been given to an Iranian woman, after activists Masih Alinejad and Shaparak Shajarizadeh in previous years.
Presenting the 2023 award, Mayor of Frankfurt, Narges Eskandari said: "It is an honor for me to present this award to Shima Babaei, our Iranian daughter."
Then architecture student Shima became synonymous with the "Girls of Revolution Street" demonstrations held across Iran in 2017.
The women's rights activist openly defied the law requiring women to wear headscarves and stood up for political prisoners. The Iranian police repeatedly summoned, arrested, and jailed Shima.
In late 2018, Shima and her husband, fellow activist Dariush Zand, fled Iran after being charged with "assembling and colluding against national security," "propaganda against the state," and "publishing falsehoods on social media" and facing six years of imminent imprisonment.
Currently residing in Belgium, Shima continues her fight against gender discrimination.
She is now fighting for the release of her father, human rights activist Ebrahim Babaei, whose fate and whereabouts have been unknown since he was forcibly taken into custody by the Iranian authorities in December 2021.
The Geneva Summit for Human Rights and Democracy is sponsored by a coalition of 20 non-governmental organizations. Each year, on the eve of the United Nations Human Rights Council's main annual session, activists from around the world meet to raise international awareness of human rights issues.