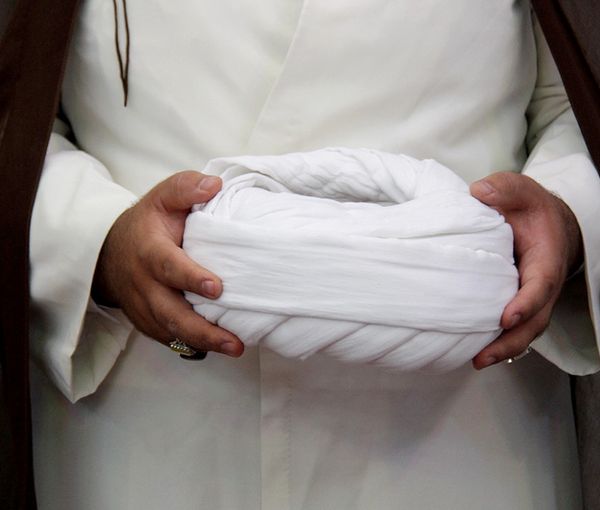 Village Stabbing In Latest Attack On Clerics In Iran
A cleric was stabbed on Saturday night in central Markazi province in the latest of a series of attacks on the clergy in Iran.
The cleric in the village of Ahmadabad was taken to hospital after being wounded by his assailant, a young man in his twenties, according to police.
The IRGC-affiliated Fars News Agency quoted police officials as claiming that the attacker was a "mentally ill person".
Attacks on clerics have risen in Iran in recent weeks.
In late April, a former Khamenei aide associated with the mass executions of the 1980s was assassinated in a bank in the northern city of Babolsar.
He was the most senior clergyman killed in months of unrest that has rocked the country since the death in custody last September of Mahsa Amini, a 22-year-old woman who had been arrested for not wearing hijab.
After the senior cleric's death, some reports said he was in the bank to withdraw 42 billion rials (nearly 90,000 USD) in cash, but the branch manager of Mazandaran National Bank said he wanted to transfer 42 million rials (almost 90 USD).
Tehran police announced on April 27 that a manhunt was underway to find a driver involved in the attempted murder of a cleric in the capital.
Three day later, media close to the Revolutionary Guard said two more clerics were targeted by a driver in the Iranian religious city of Qom.
A vehicle ran over the two clerics injuring them while the driver came out of his vehicle and stabbed one of them.
Since the 1979 revolution, the clergy have gained increasing power, but discontent has risen in recent years, particularly amid waves of protests over economic, political, and civil rights issues.