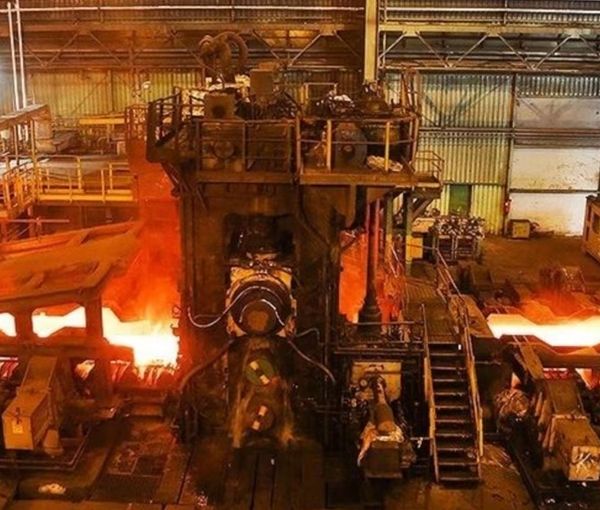 Steel Industry Struggling Under Electricity, Gas Shortages
While the Islamic Republic has sought to become the seventh steel producer in the world, data shows that it is struggling to keep its spot among the top ten.
According to reports by industry sources, the steel production in Iran plummeted because the regime faces a severe shortage of electricity and gas, both vital for running the plants.
Iran Chamber of Commerce, Industries, Mines and Agriculture says the power outage in the Iranian year 1400 – ending March 2022 – led to a loss of seven to eight billion dollars in non-oil exports.
Some among industry experts say that loss of this magnitude, while oil exports have been reduced by US sanctions, led to shortage of foreign currencies in Iran, which contributed to its sharp decline since September.
Iran's rial has fallen from 260,00 to the US dollar last August to 540,000 as of this week.
Ahmad Mahdavi Abhari says that 45% of Iran's non-oil exports is related to petrochemicals, saying that "Urea and methanol exports decreased by 2.5 million tons due to the gas cuts, meaning that it cost$700 million in exports."
Zakaria Nayebi, a businessman active in the steel industry, says the production of steel ingot and direct reduced iron decreased for three months due to the shortages of electricity and gas.
While the Islamic Republic officials predicted a bad winter in Europe, offices and schools in Iran were closed for days in winter due to a serious natural gas shortage.
Iran has failed to invest in its gas production sector, although it has the world's second largest reserves. The distribution network also needs upgrades as more than 25 percent of the gas is lost during transfer.
Earlier this year, an Iranian industrialist said the gas and electricity shortage would probably lead to a two-million-ton decrease in steel production. Reza Shahrestani said there is a severe gas shortage for industries, adding that the steel industry needs 40 million cubic meters of gas daily, but at present their consumption has reached 15 million cubic meters per day, adding that almost 50% of the electricity supply for industries has been cut off too.
"Gas shortage has also led to electricity shortage because the current amount of natural gas does not meet the needs of power plants to produce electricity," he underlined. "It seems that the gas and electricity shortage will be more severe next year and if it continues like this. It will have a tangible impact on the production rate of all industries," he added.
The World Steel Association, in its march report, removed Iran from the list of the 10 largest steel producers in the world, and Italy was replaced by Iran. Iran has always been among the top 10 largest steel producer in the world, and in the first two months of 2023, Iran was the ninth largest steel producer above Turkey.