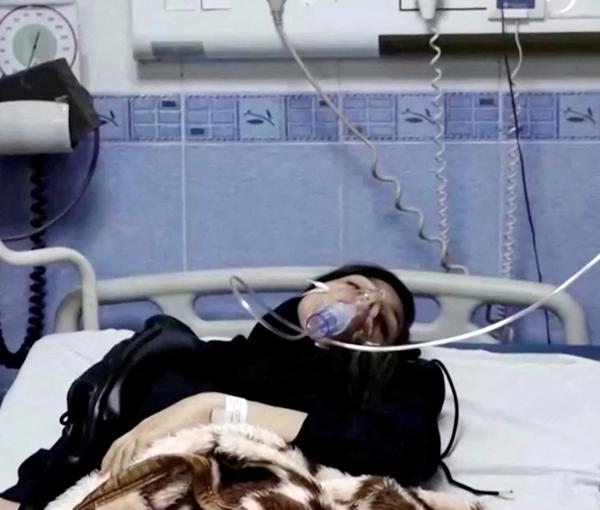 Kurdish Student Dies After Chemical Attack On Tehran School
A Kurdish child from the city of Kamyaran, hospitalized after a chemical attack on a school in Tehran last month, has tragically died in hospital.
Hengaw Human Rights Organization reported Sunday that Karo Pashabadi, a 16-year-old boy living in Tehran, died three weeks after a chemical attack. The teenager was taken to hospital for treatment on March 15 after inhaling the poisonous gas used in the attack.
His body was laid to rest in Pashavah village of Kamyaran city in Kordestan Province on Saturday. At least one other child, 11-year-old Fatemeh Razaei, has died in the attacks which began on November 30 and have taken place in hundreds of schools nationwide.
Thousands of pupils have been affected, mostly girls, with hundreds more hospitalized with symptoms including respiratory distress, numbness in their limbs, heart palpitations, headaches, nausea, and vomiting.
Meanwhile, Hengaw also reported that the students of three high schools in the Kurdish city of Saqqez were poisoned and taken to medical centers on Sunday as the wave of poisonings blighting children across Iran appear to have returned after a short respite for Nowruz holidays.
Countless ordinary Iranians have been suspicious of the regime's involvement, though the regime has denied responsibility and even staged arrests of suspects after protests against the poisonings added further fuel to the regime's burning fire of unrest.
International reaction has demanded answers to the mystery poisonings including a spokesperson for the UN Human Rights Council in Geneva calling for a transparent investigation along with the White House, which demanded accountability for those responsible.