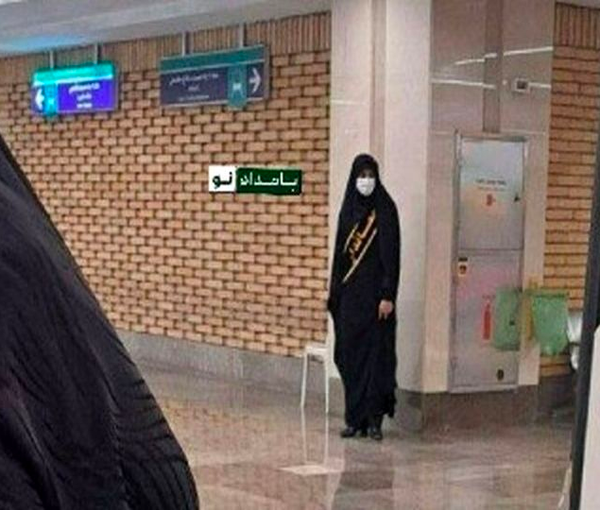 Officers Prevent Iranian Women Without Hijab From Entering Subway
In a bid to deter the droves of women rebelling against mandatory hijab, the regime in turning to new forms of surveillance and public humiliation tactics.
Iran's state TV published a video in which Tehran subway officers do not allow women without the mandatory hijab to enter.
After the statements by Supreme Leader Ali Khamenei about the mandatory hijab on Tuesday, a new round of the regime confrontation with those who do not want to wear hijab has begun.
Social media users have reported that some officers tasked with threatening those without hijab are stationed in metro wagons and the entries to the subway.
Meanwhile, police in Iran announced on Saturday that it is going to use "smart" technology in public places to identify and then punish women who do not wear hijab.
In a statement, police threatened that they would take action to identify those breaching the regime laws by using tools and smart cameras in public places and thoroughfares.
Islamic Republic's Police Chief Ahmad-Reza Radan confirmed in an interview with state TV: "From next Saturday, people who remove their veil will be identified by using smart equipment."
Warnings will be issued before women are called to court.
Hundreds of women have been seen unveiled in public places since the death of Mahsa Amini in police custody for 'improper' wearing of her hijab. Others have been seen burning their veils in defiance, and cutting hair, in a rejection of the regime's tough Islamic laws.
Although there is no accurate count but over the past four decades hundreds of thousands of these women have been arrested, fined, or jailed by authorities.