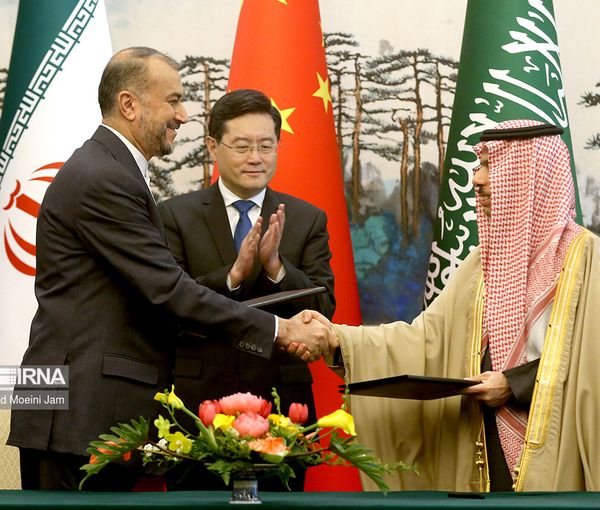 Technical Delegation In Tehran To Discuss Reopening Of Embassy: Saudi Media
Saudi news media say officials have arrived in Iran to discuss procedures for reopening Riyadh's embassy in Tehran and consulate in Mashhad.
Saudi Press Agency (SPA) reported that a technical team tasked with discussing mechanisms for reopening the Kingdom's embassy in the Islamic Republic of Iran arrived in capital Tehran Saturday.
"The Saudi technical team, headed by Nasser bin Awad Al-Ghannoum, met with the Chief of Protocols at the Iranian Ministry of Foreign Affairs, Mehdi Honardoust," added SPA.
This is the first visit of a Saudi delegation to Iran after China brokered a deal to restore relations between the two regional powers. Relations were severed in January 2016 following attacks by Iranian mobs on Saudi diplomatic missions.
However, Iran's foreign ministry has not yet published any news about the visit at the time of writing this report.
On Thursday, the foreign ministers of Iran and Saudi Arabia met in Beijing for the first formal meeting in more than seven years.
After years of hostility that fueled conflicts across the Middle East, Iran and Saudi Arabia agreed to end their diplomatic rift and reopen their diplomatic missions in March.
Chinese President Xi Jinping helped broker the surprise deal which left the United States on the sidelines.