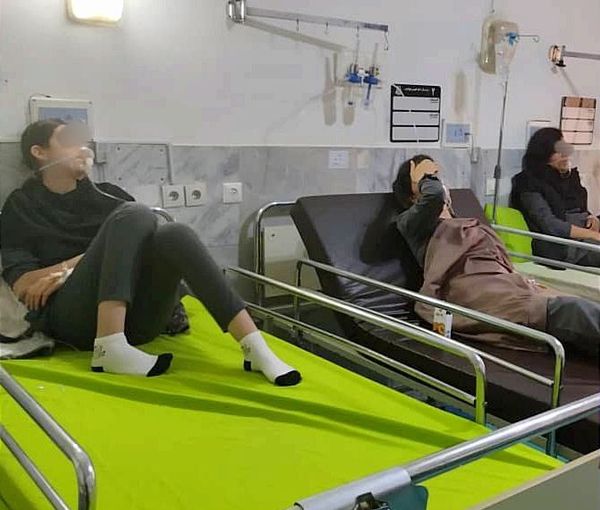 Gas Attacks On Girls' Schools In Iran Continued Saturday
Human Right organizations report that suspected gas poisoning in Iran's schools continued on Saturday with with 12 schools targeted and several schoolgirls hospitalized.
The Twitter account of Hengaw, which is an Independent rights monitoring group following violations in Iran's Kurdish regions, reported that two schools in the city of Naqadeh were attacked on Saturday.
Meanwhile, The Coordination Council of Iranian Teachers' Trade Associations reported a school in the city of Ardabil in the northwest was also attacked and a number of students were poisoned.
There are also reports of an attack with suspected poisonous gas on a school in Haftkal city of southern Khuzestan province. At least 20 students with symptoms of gas poisoning have been admitted to the hospitals of the city.
At least 130 elementary and high schools were targeted in the past Iranian year ending in March 20.
The attacks that started in November have continued without any apparent effort by the government to seriously pursue the perpetrators or explain to terrified parents and students what was happening in so many schools.
Many ordinary Iranians have been suspicious of involvement of the regime itself, or religious extremists protected by the regime, calling the attacks "state terrorism".
The government has aired 'confessions' of those allegedly responsible for the attacks as a man and his daughter forced to speak to national TV. The broadcast has all the trademarks of the regime's forced confessions.
Local media has been asking the government about its total silence on any ongoing investigation.