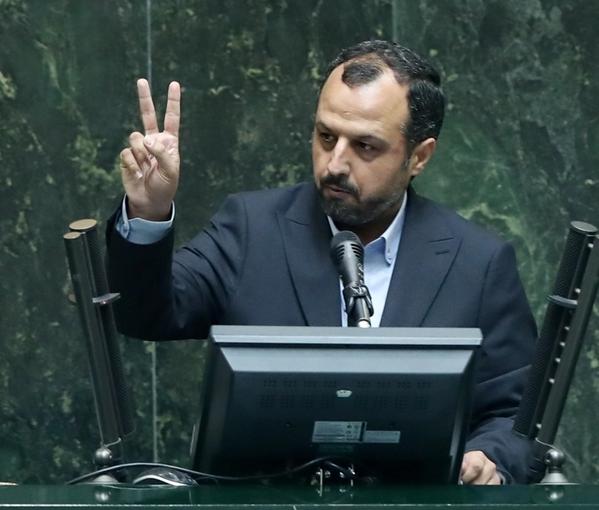 Iranian Minister Speaks Of 'Peaceful' Nuclear Cooperation With Russia
Iran wants to expand its cooperation with Russia in the energy sector, including the development of "peaceful" nuclear energy, Iranian Economy Minister Ehsan Khanduzi said.
"The prospect of cooperation in the field of 'new energy' and renewable energy sources, as well as in the field of other types of energy, including peaceful nuclear energy, certainly causes great interest and motivation for expanding economic relations with Russia," Khanduzi said in an interview with Russia's RIA state news agency published on Tuesday.
Iran and Russia are cooperating to expand Iran's Bushehr nuclear power plant. Russia started deliveries of nuclear fuel for Bushehr in late 2007, a step both Washington and Moscow said removed any need for Iran to have its own uranium enrichment program.
Khanuzi also said Iran counts on "huge volumes" of oil and gas swaps from Russia this year.
"This year will witness huge volumes of swap supplies. We are very pleased that Tehran and Moscow have started cooperation on the issue of swap supplies of oil and gas," Khanduzi was cited as saying.
There were no details on what volumes of oil and gas Iran is expecting.
In October, Russia said that a swap deal with Iran may initially include 5 million tons of oil and 10 billion cubic meters of natural gas per year.
There have been many reports about possible Russian investments in Iran's fossil fuel sector, but so far no projects have been launched.
Iran has been delivering drones to Russia for its war on Ukraine and Western powers have expressed serious concerns over expanding military ties between Tehran and Moscow.